what is Brow Lift Surgery?
A surgical brow lift (also called a browplasty or forehead lift) is a popular cosmetic procedure that helps create a lifted brow appearance, which offers a younger look to the top section of the face. A droopy brow can often create a tired or angry appearance. A brow lift surgically improves a sagging brow to give you a rejuvenated face by removing excess skin from the forehead while raising the eyebrows. Dr. Julio Sosa is a board-certified plastic surgeon in West Bloomfield, MI who has performed brow lifts on both women and men to create a younger look. Dermal fillers and BOTOX are frequently used in conjunction with brow lift surgery at Bloomfield Plastic Surgery for ideal results, creating a softer and smoother look.
Reviews
"Cannot say enough about the care and expertise Dr. Sosa has demonstrated on initial and repeat visits."
- Anonymous /
RateMDs /
Sep 21, 2019
"Breast implant removal and lift - I highly recommend Dr. Sosa. I came from out of state on the referral from my sister. He explained the procedure I wanted in detail. The results were fantastic. Great doctor."
- Anonymous /
Vitals /
May 21, 2020
"I just finished surgery #2 with Dr Sosa for my breast reconstruction after breast cancer. I am very happy with my results. He was transparent with me with what to expect results wise, surgical recovery, and limitations. He spent a lot of time with my at my first appointment before surgery and answered all my questions. In the year following that he has been my doctor he has answered every question I've had. His bed side manner, work, and personality are all 5 stars in my book. Out of all the doctors on my medical team Dr Sosa is my favorite."
- Anonymous /
RateMDs /
Dec 01, 2019
"Absolutely amazing experience. Had a double mastectomy 15 years prior with latissimus dorsi flap on diseased breast due to previous radiation treatment. Outcome was two asymmetrical breasts and uneven nipples. Dr. Sosa was professional, kind and realistic about the potential outcome of the fix. I am absolutely so pleased with the results. He did everything he said he would do and met every expectation I had. I feel so much better about myself. Also, his entire staff was welcoming, accommodating and took the time with me. I never felt rushed or processed through. I will refer Dr. Sosa to everyone I know."
- L.T. /
Facebook /
Nov 26, 2019
"I've referred many people to Dr. Sosa-- even my wife. He listens, he is compassionate. Explains things well and does an excellent job-- without that part, I could not recommend him."
- J.W. /
Facebook /
Sep 11, 2019
Previous
Next
am i a candidate for a brow lift?
As we get older, skin laxity reduces and causes many areas of the face to sag. This is especially critical in the upper face region and typically affects men and women. When looking in the mirror, do you appear tired or angry, or notice frown lines between the brows, or are bothered by a drooping brow? Brow lift surgery at Bloomfield Plastic Surgery may be the right cosmetic treatment for your needs.
how is a brow lift performed?
Prior to surgery, anesthesia will be given to the patient. This can be done through general anesthesia or IV sedation, depending on the extent of the surgery. The incision technique used during a brow lift is determined based on the severity of sag, if the forehead is affected, and the position of the hairline. There are many approaches to consider:
Traditional Incision
Also called the open lift incision, this places the incision at the top of the head behind the hairline. The traditional incision not only masks scarring, but it also provides a certain degree of controlled lifting during the procedure. The traditional incision works well for those with both a sagging brow and frown lines. This is the better technique if you are at risk for having a receding hairline.
Trichophytic Incision
This incision is placed right along the hairline. It allows significant lifting of the brow for women and men who have a strong hairline with little risk for recession.
Lateral Brow Lift
Also known as a temporal brow lift, this technique sets the incision inside the hairline just above the temples. The lateral incision allows the outer areas of the brow to be raised and helps sagging that is present in the outer brows. The lateral technique also helps to correct Crow's feet.
Endoscopic Forehead Lift
This is a more modern technique used in a brow lift. It places several tiny incisions in the hairline and inserts an endoscope, which moves down to the area of the eyebrow to release its attachments. Through the camera of the endoscope, the brow tissue is suspended using stitches to lift the brow in its higher position.
how long is recovery from brow lift surgery?
Recovery following brow lift surgery can vary with the most discomfort and swelling occurring with the open technique versus the endoscopic or temporal approaches. Overall, there will be slight bruising and swelling in the upper face near the brows and possibly around the eyes. Cold compresses may help to decrease the swelling. Dr. Sosa advises patients to sleep upright for 3 – 4 nights following their surgery. It is important to avoid any movement or activities that may place stress on the face. The average recovery time from this procedure is about 2 – 3 weeks. The outcome can usually be seen immediately, resulting in a rejuvenated appearance that looks softer, more alert, and with a noticeable reduction in fine lines and sagging in the upper half of the face.
How much does a brow lift cost?
It's better to concentrate on finding an experienced surgeon, like Dr. Sosa, who can give you the best results rather than going with the lowest price. Your costs for brow lift surgery will vary based on the technique used, the facility fee, anesthesia, and other factors. When your treatment plan is developed during your consultation, an estimate of costs can be made. Dr. Sosa will also go over payment methods and where to find low-interest financing — so your surgery is more affordable.
Do I need a brow lift or facelift?
Whether you need a facelift or brow lift will depend on where you have sagging skin as well as your goals. You should candidly discuss your wants with Dr. Sosa so he can help you choose what is best. Some patients who come in thinking they want a full facelift may find they would be better with a brow lift and vice versa. Using his years of experience, Dr. Sosa can confidently help you decide on your treatment plan to give you the results you want.
What about nonsurgical treatments?
There are many nonsurgical treatments, such as laser skin tightening and injectables (like JUVÉDERM® and BOTOX®), that can give mild improvements. However, a surgical brow lift is better if you want significant improvements and longer-lasting results. In your consultation, Dr. Sosa can go over both your surgical and nonsurgical choices to help you decide which is better for your needs.
What technique should I choose?
Dr. Sosa will go over brow lift techniques in your consultation to help you understand the benefits. He will then help you select the technique that best meets your needs and goals. A few of the factors that might influence your technique choice are your hairline (taking into account both your current hairline as well as your risk of developing a receding hairline), the amount of loose skin, and how much time you can devote to recovery.
Will my results look natural?
If you have an experienced board-certified plastic surgeon like Dr. Sosa, your brow lift will look natural. He will develop your treatment plan with the right technique for your needs and goals to help you appear refreshed instead of tight or frozen. When performing your surgery, Dr. Sosa will focus on removing excess skin. The remaining tissue and skin will be smoothed — so your results don't lift your eyebrows too high or limit your facial expressions.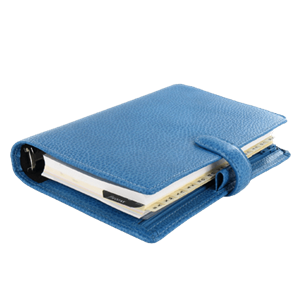 refresh and rejuvenate your look
Don't let your sagging brow make people think you're mad, sad, tired, or angry — schedule a consultation to learn more about a brow lift with board-certified plastic surgeon Dr. Julio Sosa at Bloomfield Plastic Surgery in West Bloomfield, MI. By raising your sagging brow, you can improve your entire appearance and look younger and more refreshed. Dr. Sosa strives for natural-looking results. Your forehead lift will have others saying you look younger rather than thinking you had plastic surgery.
Related Procedures
Related Posts