The term "body contouring" is one that is regularly used in the plastic surgery industry to describe a series of procedures that can be employed to create a more curvaceous figure. Those who have recently lost weight, or whose weight has fluctuated over the years, may be interested in a body contouring procedure at Bloomfield Plastic Surgery to minimize fat, sculpt the body, and tighten the skin. Additionally, body contouring can be used for women and men who have found that diet and exercise are no longer providing the results they desire. Board-certified plastic surgeon Dr. Julio Sosa provides a number of body contouring options from breast lift surgery, abdominoplasty, and liposuction to fat transfers and laser skin tightening treatments. The options for redefining and rejuvenating your physique are endless. Contact our office in West Bloomfield, MI to schedule your consultation.
Reviews
"Cannot say enough about the care and expertise Dr. Sosa has demonstrated on initial and repeat visits."
- Anonymous /
RateMDs /
Sep 21, 2019
"Breast implant removal and lift - I highly recommend Dr. Sosa. I came from out of state on the referral from my sister. He explained the procedure I wanted in detail. The results were fantastic. Great doctor."
- Anonymous /
Vitals /
May 21, 2020
"I just finished surgery #2 with Dr Sosa for my breast reconstruction after breast cancer. I am very happy with my results. He was transparent with me with what to expect results wise, surgical recovery, and limitations. He spent a lot of time with my at my first appointment before surgery and answered all my questions. In the year following that he has been my doctor he has answered every question I've had. His bed side manner, work, and personality are all 5 stars in my book. Out of all the doctors on my medical team Dr Sosa is my favorite."
- Anonymous /
RateMDs /
Dec 01, 2019
"Absolutely amazing experience. Had a double mastectomy 15 years prior with latissimus dorsi flap on diseased breast due to previous radiation treatment. Outcome was two asymmetrical breasts and uneven nipples. Dr. Sosa was professional, kind and realistic about the potential outcome of the fix. I am absolutely so pleased with the results. He did everything he said he would do and met every expectation I had. I feel so much better about myself. Also, his entire staff was welcoming, accommodating and took the time with me. I never felt rushed or processed through. I will refer Dr. Sosa to everyone I know."
- L.T. /
Facebook /
Nov 26, 2019
"I've referred many people to Dr. Sosa-- even my wife. He listens, he is compassionate. Explains things well and does an excellent job-- without that part, I could not recommend him."
- J.W. /
Facebook /
Sep 11, 2019
Previous
Next
am i a candidate for body contouring?
You may be an ideal candidate for body contouring if you have sagging skin, deflated body parts (such as the breasts or buttocks), or fat in areas where it is hard to lose. The abdomen, lower back, hips, flanks, and neck are all areas where fat can collect, creating unwanted bulges. Good candidates for body contouring are men and women who maintain a healthy weight and want a tighter, more sculpted body.
how does body contouring work?
During your consultation, Dr. Sosa will design a customized body contouring treatment plan for you. This plan can consist of both surgical and nonsurgical procedures. Surgeries, like liposuction, abdominoplasty, and breast lift or augmentation, usually require general anesthesia. The goal during these treatments is to create very small incisions that can be concealed by undergarments while reducing undesired fat and extra skin, revealing a smoother, thinner body. Nonsurgical procedures are usually performed at Bloomfield Plastic Surgery without sedation. These procedures include injectable fillers and Emsculpt®.
how long is recovery after body contouring?
If your body contouring treatment plan includes a surgical procedure, you will be sent home to heal and recuperate upon completion. Nonsurgical procedures do not typically require a recovery period. It is common for patients to combine several surgical procedures on several body parts, which can require an overnight stay. Body contouring is designed to reshape the body so whether you choose surgical or nonsurgical procedures or both, you will notice a tighter, thinner body and a sexier figure.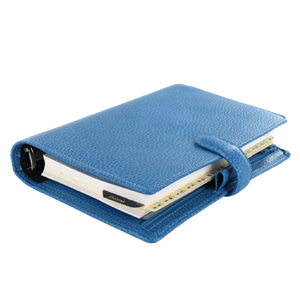 remake and Redefine Your Shape
If you wish you had larger breasts, a fuller bottom, a smaller waist, or a tighter midsection, body contouring at Bloomfield Plastic Surgery can help you achieve the shape you dream of. Contact our West Bloomfield, MI facility and schedule a consultation with board-certified plastic surgeon Dr. Julio Sosa. Together, we can discuss your goals and design an individualized plan just for you. We look forward to welcoming you to our practice.
Related Procedures
Related Posts