what is Neck Liposuction?
Despite the name, a double chin is actually caused by extra fat in the neck. During neck liposuction surgery at Bloomfield Plastic Surgery, board-certified plastic surgeon Dr. Julio Sosa will remove the fat on the neck. This helps to remove the jowls and the appearance of a double chin. This liposuction procedure assists in creating a more chiseled throat and jawline, as well as create the look of smoothness by tightening muscles and reducing soft tissue. This procedure can remove both small lumps or areas of fat, or large and denser areas. It is a great option for women and men who desire a slimmer neckline. To learn more about neck liposuction and how it can improve your neckline, schedule a consultation with plastic surgeon Dr. Sosa at his office in West Bloomfield, MI.
What are the Benefits of Neck Lipo?
Neck liposuction can make life-changing improvements to both your appearance and self-confidence, and the procedure may be even more convenient than you expect. Key benefits of neck liposuction include:
Create a slimmer silhouette
Eliminate stubborn neck fat and double chin fat
Take years off your appearance
Fast recovery
Minimal downtime
Virtually no visible scarring
Results can last for decades
Reviews
"Cannot say enough about the care and expertise Dr. Sosa has demonstrated on initial and repeat visits."
- Anonymous /
RateMDs /
Sep 21, 2019
"Breast implant removal and lift - I highly recommend Dr. Sosa. I came from out of state on the referral from my sister. He explained the procedure I wanted in detail. The results were fantastic. Great doctor."
- Anonymous /
Vitals /
May 21, 2020
"I just finished surgery #2 with Dr Sosa for my breast reconstruction after breast cancer. I am very happy with my results. He was transparent with me with what to expect results wise, surgical recovery, and limitations. He spent a lot of time with my at my first appointment before surgery and answered all my questions. In the year following that he has been my doctor he has answered every question I've had. His bed side manner, work, and personality are all 5 stars in my book. Out of all the doctors on my medical team Dr Sosa is my favorite."
- Anonymous /
RateMDs /
Dec 01, 2019
"Absolutely amazing experience. Had a double mastectomy 15 years prior with latissimus dorsi flap on diseased breast due to previous radiation treatment. Outcome was two asymmetrical breasts and uneven nipples. Dr. Sosa was professional, kind and realistic about the potential outcome of the fix. I am absolutely so pleased with the results. He did everything he said he would do and met every expectation I had. I feel so much better about myself. Also, his entire staff was welcoming, accommodating and took the time with me. I never felt rushed or processed through. I will refer Dr. Sosa to everyone I know."
- L.T. /
Facebook /
Nov 26, 2019
"I've referred many people to Dr. Sosa-- even my wife. He listens, he is compassionate. Explains things well and does an excellent job-- without that part, I could not recommend him."
- J.W. /
Facebook /
Sep 11, 2019
Previous
Next
am i a candidate for neck liposuction?
The best candidates for neck liposuction at Bloomfield Plastic Surgery are West Bloomfield, MI women and men interested in removing undesired fat from their neck and jawline to create a slimmer appearance. Both small or large pockets of fat can be removed. Patients who keep to a healthy lifestyle with a clean diet and regular exercise are most likely to see long-lasting results. If you also have excess or sagging skin beneath the chin, you may be a candidate for a neck lift either alone or along with neck lipo.
how is neck liposuction performed?
For neck liposuction, Dr. Sosa uses a cannula to remove the excess fat after making a tiny incision below the chin. At times, he will employ the tumescent or "superwet" technique in which a numbing solution is combined with another substance and injected into the treatment area to help minimize bleeding. The incision will then be carefully sewn closed. The procedure can be completed on its own; however, many patients choose to combine it with another procedure, such as a facelift, to create their desired result.
how long is recovery from neck liposuction?
Neck liposuction surgery at Bloomfield Plastic Surgery is performed as an outpatient procedure under general anesthesia and can be finished in a relatively short timeframe. You may be required to wear compression garments after surgery to help reduce swelling. Downtime may vary and may be increased if other surgeries were performed at the same time. Optimal results can be expected within the first few months after the surgery, but you may be advised to refrain from putting pressure on the surgery site for the first few days. Due to the small incision site, scarring is typically minor and easy to conceal.
How much does neck liposuction cost?
The cost of neck liposuction will vary depending on several factors, like your goals. Following a thorough assessment, Dr. Sosa will develop an individualized treatment plan for your goals. During your consultation, our team will also review payment options and how to find low-interest medical financing for your neck liposuction.
Will I have visible scarring?
Dr. Sosa places surgical incisions for neck lipoplasty where they are less visible or easily concealed. During your initial consultation, he can tell you where the small incision required for the liposuction cannula will be placed. These incisions can be placed just below your jawline or in the natural folds of your skin where they are difficult to see. Dr. Sosa or a member of his team will go over scar care management so your incisions heal to be flat and blend with your normal skin.
Does the fat come back after a neck liposuction procedure?
The liposuction process removes fat cells from the neck, which cannot re-grow. However, if you gain a large amount of weight after a liposuction procedure, your neck may get larger because the remaining fat cells will expand. That's why we recommend you be at a healthy weight prior to neck liposuction. This should make it easier to maintain your surgical results with exercise and a balanced diet.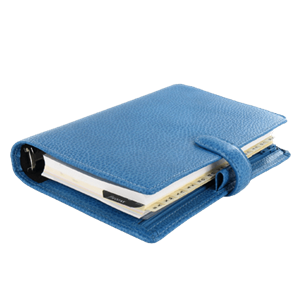 define and contour your profile
Neck liposuction is an exciting way to remove stubborn fat from the neck, chiseling the neckline and ridding you of an unwanted double chin. We are always excited to help West Bloomfield, MI patients obtain more confidence in their overall appearance with a selection of plastic surgery procedures. Board-certified plastic surgeon Dr. Julio Sosa is dedicated to working with you to personalize your treatment. For more information about neck liposuction or to schedule your consultation, contact Bloomfield Plastic Surgery today.
Related Procedures
Related Posts