A frustrating side effect of losing weight or getting older is finding loose skin. At Bloomfield Plastic Surgery, we offer arm lift surgery (also known as brachioplasty) as a correction for anyone who cannot seem to tone and tighten their arms with exercise and diet. Loose skin from the elbow to the upper arm is very common, especially for women and men who are advancing in age or have lost weight. Arm lift surgery removes this loose, hanging skin often called "bat wings." Dr. Julio Sosa, a board-certified plastic surgeon in West Bloomfield, MI, is very skilled in skin tightening and fat removal surgeries. If you would like to learn more about how brachioplasty can improve the look of your arms, please schedule a consultation at Bloomfield Plastic Surgery.
Reviews
"Cannot say enough about the care and expertise Dr. Sosa has demonstrated on initial and repeat visits."
- Anonymous /
RateMDs /
Sep 21, 2019
"Breast implant removal and lift - I highly recommend Dr. Sosa. I came from out of state on the referral from my sister. He explained the procedure I wanted in detail. The results were fantastic. Great doctor."
- Anonymous /
Vitals /
May 21, 2020
"I just finished surgery #2 with Dr Sosa for my breast reconstruction after breast cancer. I am very happy with my results. He was transparent with me with what to expect results wise, surgical recovery, and limitations. He spent a lot of time with my at my first appointment before surgery and answered all my questions. In the year following that he has been my doctor he has answered every question I've had. His bed side manner, work, and personality are all 5 stars in my book. Out of all the doctors on my medical team Dr Sosa is my favorite."
- Anonymous /
RateMDs /
Dec 01, 2019
"Absolutely amazing experience. Had a double mastectomy 15 years prior with latissimus dorsi flap on diseased breast due to previous radiation treatment. Outcome was two asymmetrical breasts and uneven nipples. Dr. Sosa was professional, kind and realistic about the potential outcome of the fix. I am absolutely so pleased with the results. He did everything he said he would do and met every expectation I had. I feel so much better about myself. Also, his entire staff was welcoming, accommodating and took the time with me. I never felt rushed or processed through. I will refer Dr. Sosa to everyone I know."
- L.T. /
Facebook /
Nov 26, 2019
"I've referred many people to Dr. Sosa-- even my wife. He listens, he is compassionate. Explains things well and does an excellent job-- without that part, I could not recommend him."
- J.W. /
Facebook /
Sep 11, 2019
Previous
Next
An arm lift is an aesthetic surgery that uses innovative techniques to slim and remove extra skin. If you avoid sleeveless clothes because of your flabby arms and want them to look fit and healthy again, you are an ideal candidate for arm lift surgery. You should be in good overall health so that your body will heal well. Some of the main symptoms for patients who want an arm lift are hanging, loose skin on the upper arms, and lost tightness of the skin. It is imperative that you are at or near your goal weight prior to your procedure.
Typically, your upper arm lift surgery will take place in an outpatient setting unless multiple plastic surgeries are scheduled to be performed at the same time. An arm lift can be added to other procedures (usually performed in an inpatient setting for monitoring), like a mommy makeover, tummy tuck, or thigh lift — if Dr. Sosa decides it is safe. Arm lift surgery is usually performed under general anesthesia and may take several hours to complete. The loose skin will be surgically excised from the elbow up to the underarm. The incision will be made to be as concealed as possible, but it will leave a visible scar. If liposuction is required to remove stubborn fat, this will be performed as well. Once the skin is tightened, it will be sutured in place. You will need to keep the incisions sanitized, covered, and in compression garments.
Your recovery period will last around two weeks with lots of elevating the arm. Permit yourself time to heal. You use your arms for many things so patients are encouraged to ease their way back into their usual routines. An appointment to remove sutures will be made around ten days after surgery. Compression garments should be worn until you are released by Dr. Sosa. For at least 4 – 5 weeks, all strenuous activity should be avoided with the exception of short walks. If you observe excessive swelling, uncontrolled bleeding, hematoma (fluid buildup), infection, loss of feeling in the arms or hands, or heavy scarring, please call Bloomfield Plastic Surgery for help.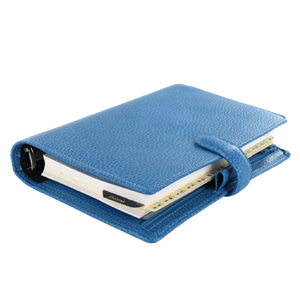 Whatever you call your "bat wings" or droopy skin on your arms, board-certified plastic surgeon Dr. Julio Sosa considers plastic surgery as an opportunity to change your confidence and perception of yourself. This advanced procedure offers emotional and physical benefits as well. If you are at or near a healthy weight and still cannot eliminate the flab and skin that hang from your upper arms, please call and schedule a private consultation with Dr. Sosa at Bloomfield Plastic Surgery. Feel younger and fitter with arm lift surgery.
Related Procedures
Related Post