For adults, sagging skin and unwanted fat within the abdomen can be frustrating and challenging despite attempts to reduce it. Pregnancy, weight loss, and aging are the primary reasons why someone may not be able to regain a tighter and slimmer tummy. An abdominoplasty is a cosmetic surgery that reshapes the stomach area, producing amazing results for patients. In West Bloomfield, MI, board-certified plastic surgeon Dr. Julio Sosa performs abdominoplasty that is tailored on the individual's cosmetic goals. This popular surgery at Bloomfield Plastic Surgery allows individuals the chance to have a redefined physique and restored confidence. Learn more about how a tummy tuck can remove excess skin and fat while also tightening the ab muscles before contacting us for your consultation.
Reviews
"Cannot say enough about the care and expertise Dr. Sosa has demonstrated on initial and repeat visits."
- Anonymous /
RateMDs /
Sep 21, 2019
"Breast implant removal and lift - I highly recommend Dr. Sosa. I came from out of state on the referral from my sister. He explained the procedure I wanted in detail. The results were fantastic. Great doctor."
- Anonymous /
Vitals /
May 21, 2020
"I just finished surgery #2 with Dr Sosa for my breast reconstruction after breast cancer. I am very happy with my results. He was transparent with me with what to expect results wise, surgical recovery, and limitations. He spent a lot of time with my at my first appointment before surgery and answered all my questions. In the year following that he has been my doctor he has answered every question I've had. His bed side manner, work, and personality are all 5 stars in my book. Out of all the doctors on my medical team Dr Sosa is my favorite."
- Anonymous /
RateMDs /
Dec 01, 2019
"Absolutely amazing experience. Had a double mastectomy 15 years prior with latissimus dorsi flap on diseased breast due to previous radiation treatment. Outcome was two asymmetrical breasts and uneven nipples. Dr. Sosa was professional, kind and realistic about the potential outcome of the fix. I am absolutely so pleased with the results. He did everything he said he would do and met every expectation I had. I feel so much better about myself. Also, his entire staff was welcoming, accommodating and took the time with me. I never felt rushed or processed through. I will refer Dr. Sosa to everyone I know."
- L.T. /
Facebook /
Nov 26, 2019
"I've referred many people to Dr. Sosa-- even my wife. He listens, he is compassionate. Explains things well and does an excellent job-- without that part, I could not recommend him."
- J.W. /
Facebook /
Sep 11, 2019
Previous
Next
Abdominoplasty can be successful for both women and men. If you battle sagging skin, as well as unwanted fat in the abdominal region, this cosmetic surgery can help restore a tighter and slimmer physique. Dr. Sosa suggests that you be at a stable weight prior to surgery. Abdominoplasty is not a procedure to help you lose weight — it addresses loose skin. Liposuction is usually implemented during surgery to remove fat. If your tummy section has healthy skin tautness, but you are still unhappy with the appearance of your midsection even though you have worked to lose weight, you may be a better candidate for liposuction. Women considering this treatment should be past pregnancy to ensure the surgical outcomes are not affected.
Body contouring of the abdomen is performed with general anesthesia. There are various techniques to consider when the surgery is performed by Dr. Sosa, which is tailored to the patient's specific goals. For starters, the incision length is chosen based on the amount of excess skin. Some patients with extensive sagging skin may require a full tummy tuck. A full or extended tummy tuck places the incision from hip to hip, just above the pubic region. Other patients with minimal skin looseness may be better suited for a mini tummy tuck. These individuals still benefit from skin tightening, but will simply receive a smaller scar. Regardless of the method, all tummy tuck procedures at Bloomfield Plastic Surgery involve the removal of sagging skin and fat.
Following this procedure, you will be monitored and released wearing a compression garment to help control swelling. Walking upright will be difficult at first so you should rest for a few days. Standing becomes easier once the tightness subsides and the incision begins to heal. Most patients can resume everyday functions around two weeks. Exercise can resume later, closer to two months or when you are cleared by Dr. Sosa. The abdomen will feel tight and uncomfortable, but you will look and feel normal again after recovering.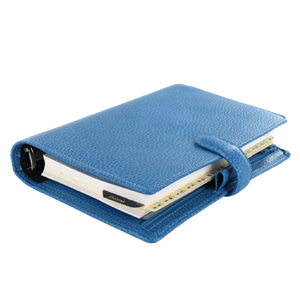 Many factors can lead to a stretched-out abdomen that creates hanging folds of skin. We know it can be a daily struggle — abdominoplasty is generally the primary way to overcome this. If you are embarrassed by the hanging skin in your abdomen, no matter how minimal or severe, tummy tuck surgery by board-certified plastic surgeon Dr. Julio Sosa in West Bloomfield, MI can allow you to get the look you desire. Please contact Bloomfield Plastic Surgery to learn more.
Related Procedures
Related Post