what is Tummy Tuck Surgery?
For adults, sagging skin and unwanted fat within the abdomen can be frustrating and challenging despite attempts to reduce it. Pregnancy, weight loss, and aging are the primary reasons why someone may not be able to regain a tighter and slimmer tummy. An abdominoplasty is a cosmetic surgery that reshapes the stomach area, producing amazing results for patients. In West Bloomfield, MI, board-certified plastic surgeon Dr. Julio Sosa performs abdominoplasty that is tailored on the individual's cosmetic goals. This popular surgery at Bloomfield Plastic Surgery allows individuals the chance to have a redefined physique and restored confidence. Learn more about how a tummy tuck can remove excess skin and fat while also tightening the ab muscles before contacting us for your consultation.
What Are The Benefits of a Tummy Tuck?
A tummy tuck is an excellent surgical option for men and women in the West Bloomfield, MI area who want to remove abdominal fat, achieve a more toned look, and get in better shape. This procedure performed at Bloomfield Plastic Surgery comes with the following benefits:
Removes excess fat and skin from the abdomen
Tightens the muscles in the abdomen
Gives the patient a slimmer appearance
Improves posture, stability, and mobility
May alleviate back pain
Can correct hernia symptoms and urinary incontinence
Strengthens the entire core
Allows patients to be closer to a healthy weight
am i a candidate for a tummy tuck?
Abdominoplasty can be successful for both women and men. If you battle sagging skin, as well as unwanted fat in the abdominal region, this cosmetic surgery can help restore a tighter and slimmer physique. Dr. Sosa suggests that you be at a stable weight prior to surgery. Abdominoplasty is not a procedure to help you lose weight — it addresses loose skin. Liposuction is usually implemented during surgery to remove fat. If your tummy section has healthy skin tautness, but you are still unhappy with the appearance of your midsection even though you have worked to lose weight, you may be a better candidate for liposuction. Women considering this treatment should be past pregnancy to ensure the surgical outcomes are not affected.
how is a tummy tuck performed?
Body contouring of the abdomen is performed with general anesthesia. There are various techniques to consider when the surgery is performed by Dr. Sosa, which is tailored to the patient's specific goals. For starters, the incision length is chosen based on the amount of excess skin. Some patients with extensive sagging skin may require a full tummy tuck. A full or extended tummy tuck places the incision from hip to hip, just above the pubic region. Other patients with minimal skin looseness may be better suited for a mini tummy tuck. These individuals still benefit from skin tightening, but will simply receive a smaller scar. Regardless of the method, all tummy tuck procedures at Bloomfield Plastic Surgery involve the removal of sagging skin and fat.
how long is recovery after a tummy tuck?
Following this procedure, you will be monitored and released wearing a compression garment to help control swelling. Walking upright will be difficult at first so you should rest for a few days. Standing becomes easier once the tightness subsides and the incision begins to heal. Most patients can resume everyday functions around two weeks. Exercise can resume later, closer to two months or when you are cleared by Dr. Sosa. The abdomen will feel tight and uncomfortable, but you will look and feel normal again after recovering.
How much does a tummy tuck cost?
At the time of your initial consultation, Dr. Sosa will customize your unique surgical plan based on your unique needs and goals before estimating costs. He will be able to better estimate your costs as soon as the type of abdominoplasty is decided, what technique will be used, what anesthesia is needed, and other factors. To make sure you get high-quality results from a skilled plastic surgeon, Bloomfield Plastic Surgery helps to make your tummy tuck easy to afford by taking many payment methods and helping you find low-interest medical financing.
What type of tummy tuck should I get?
There are three most common techniques for tummy tucks: full, mini, and extended. During your initial consultation, Dr. Sosa will ask about your needs and goals before examining your stomach. Then, he can better decide the technique that will produce your best results. A full tummy tuck is better if you want to address issues in both the lower and upper stomach, while a mini tummy tuck is good if you only have problems below your belly button, like a "pooch." An extended tummy tuck is designed to improve the abdomen plus the hips and upper thighs.
Will there be any scarring?
The incisions needed for your tummy tuck will vary based on which technique is being used. During all tummy tucks, Dr. Sosa makes the smallest incisions possible to minimize scarring. He also makes incisions in less visible areas (through the belly button or in the pubic region) — so they may be easily concealed by underwear or a swimsuit. Following your tummy tuck, it is important to adhere to your scar management instructions so your sutures heal flat and eventually blend into your natural skin.
Can I get pregnant after a tummy tuck?
While you may get pregnant after a tummy tuck, it will alter your results. Dr. Sosa strongly encourages that you be done with planned pregnancies and childbirth before you get an abdominoplasty. If you do get pregnant after a tummy tuck, another surgery can be done to refresh your results.
Can I get a tummy tuck with another surgery?
A lot of patients combine a second surgery with a tummy tuck to see more dramatic improvements. During your initial consultation with Dr. Sosa, talk to him about all of your desires so a unique treatment plan can be created to match your aesthetic goals. You might combine abdominoplasty with a thighplasty for a lower body lift or several areas for body contouring. If you are trying to improve your whole body after pregnancy or losing a lot of weight, you might be a candidate for a mommy makeover or after weight loss surgery.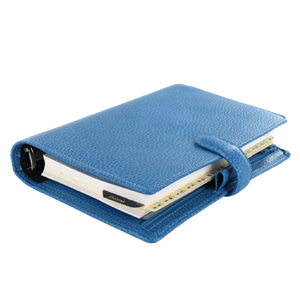 Many factors can lead to a stretched-out abdomen that creates hanging folds of skin. We know it can be a daily struggle — abdominoplasty is generally the primary way to overcome this. If you are embarrassed by the hanging skin in your abdomen, no matter how minimal or severe, tummy tuck surgery by board-certified plastic surgeon Dr. Julio Sosa in West Bloomfield, MI can allow you to get the look you desire. Please contact Bloomfield Plastic Surgery to learn more.
Related Procedures
Related Posts