There are various types of lesions, including warts, skin tags, keratosis, and moles. Skin lesions can be raised and create a bump or can lie beneath the skin's surface and cause a dark spot. While skin lesions are typically not a cause for concern, patients often choose to have them removed for cosmetic reasons or to avoid potential health risks, such as skin irritation or cancer. At Bloomfield Plastic Surgery in West Bloomfield, MI, board-certified plastic surgeon Dr. Julio Sosa provides lesion removal. A variety of techniques can be used for lesion removal, including laser, excision, and shaving. During your consultation, Dr. Sosa will examine the condition of your skin to decide which technique best fits your situation.
What are the benefits of lesion removal?
Lesions can be removed for both cosmetic and health-related reasons. Patients often choose lesion removal because they are concerned about the way they look or because it is causing problems like skin irritation. Lesions that are cancerous or precancerous may also need to be removed to prevent the spread of disease. Bloomfield Plastic Surgery understands the importance of this essential treatment for any reason and is dedicated to providing patients with the best possible results.
Am i a candidate for lesion removal?
Lesion removal is ideal for men and women who have one or more moles, warts, skin tags, or keratoses. It can be performed for cosmetic and medical reasons. The best candidates typically meet the following criteria:
Are suffering from chronic skin irritation
Desire the removal of one or more skin lesions
Are embarrassed by their lesions
Are concerned that their lesions could pose health risks
Have a skin lesion in a prominent area on the body, such as the chin, cheeks, hands, or nose
Reviews
"Cannot say enough about the care and expertise Dr. Sosa has demonstrated on initial and repeat visits."
- Anonymous /
RateMDs /
Sep 21, 2019
"Breast implant removal and lift - I highly recommend Dr. Sosa. I came from out of state on the referral from my sister. He explained the procedure I wanted in detail. The results were fantastic. Great doctor."
- Anonymous /
Vitals /
May 21, 2020
"I just finished surgery #2 with Dr Sosa for my breast reconstruction after breast cancer. I am very happy with my results. He was transparent with me with what to expect results wise, surgical recovery, and limitations. He spent a lot of time with my at my first appointment before surgery and answered all my questions. In the year following that he has been my doctor he has answered every question I've had. His bed side manner, work, and personality are all 5 stars in my book. Out of all the doctors on my medical team Dr Sosa is my favorite."
- Anonymous /
RateMDs /
Dec 01, 2019
"Absolutely amazing experience. Had a double mastectomy 15 years prior with latissimus dorsi flap on diseased breast due to previous radiation treatment. Outcome was two asymmetrical breasts and uneven nipples. Dr. Sosa was professional, kind and realistic about the potential outcome of the fix. I am absolutely so pleased with the results. He did everything he said he would do and met every expectation I had. I feel so much better about myself. Also, his entire staff was welcoming, accommodating and took the time with me. I never felt rushed or processed through. I will refer Dr. Sosa to everyone I know."
- L.T. /
Facebook /
Nov 26, 2019
"I've referred many people to Dr. Sosa-- even my wife. He listens, he is compassionate. Explains things well and does an excellent job-- without that part, I could not recommend him."
- J.W. /
Facebook /
Sep 11, 2019
Previous
Next
how is lesion removal performed?
Lesion removal is a simple procedure performed with a local anesthetic in our minor procedure room. The method used will be dependent on the location, depth, and size of the lesion. Some lesions can be easily removed with a simple shaving technique or laser treatment, but others may require excision. The method that is most ideal for your skin condition will be discussed during your initial consult. Regardless of the approach, Dr. Sosa will do his best to leave minimal scarring.
how long is recovery after lesion removal?
After your lesion removal, the treatment area may feel sensitive and uncomfortable. These symptoms usually begin to fade within a few days. Over-the-counter pain medication may be used to minimize discomfort. If your procedure required stitches, you should avoid washing or rubbing the stitches and follow all post-treatment instructions provided by Dr. Sosa. In most situations, the skin will scab over and heal within 2 – 3 weeks with proper aftercare and application of topical medication.
What causes warts, skin tags, and moles?
Most skin lesions are caused by factors we cannot control, such as genetics. While some warts, skin tags, and moles are minor and do not cause any pain or discomfort, others can be bothersome and interfere with our daily lives. If you are concerned about a lesion on your skin, we encourage you to schedule a consultation with Bloomfield Plastic Surgery.
How do I care for my skin after lesion removal?
After lesion removal, it is important to follow all guidelines as provided by Dr. Sosa and protect your skin from sun exposure. UV rays can irritate the skin and delay healing, in addition to causing long-term scarring. Wearing sunscreen and covering up when outdoors will help keep your skin healthy and promote natural healing.
Will I have scarring after lesion removal?
The potential for scarring depends on the size of the lesion and the technique used for lesion removal. Dr. Sosa is proud to use top tools and techniques to minimize the appearance of scars in West Bloomfield, MI. Patients are also given specific guidelines on how to care for their skin post-procedure to further reduce the appearance of scars.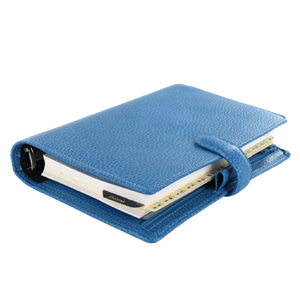 get clearer, healthier skin
Lesions of the skin can cause insecurities and irritation. Bloomfield Plastic Surgery in West Bloomfield, MI can help restore your appearance with a fast and simple skin lesion removal. Call our office now to schedule a consult with board-certified plastic surgeon Dr. Julio Sosa for more information about lesion removal. At your consultation, Dr. Sosa will discuss all your options and determine if you are an ideal candidate for this procedure.
Related Procedures