Gaunt, flat cheeks may have been 90s chic, but modern beauty calls for full cheeks that make you look healthy and youthful. Part of the award-winning Juvéderm family of injectable wrinkle fillers, Voluma is specially designed to add contour and lift to the cheeks for a younger appearance. At his office in West Bloomfield, MI, board-certified plastic surgeon Dr. Julio Sosa performs injections of Voluma to correct sunken cheeks that are flat and hollow due to age, genetics, or weight loss. With results that last up to two years, Juvéderm Voluma is a dermal filler with hyaluronic acid (HA) to help your skin look smoother and feel softer. Schedule a consultation to learn about how Voluma nonsurgical treatments at Bloomfield Plastic Surgery can refresh your appearance by increasing fullness and lift.
Reviews
"Cannot say enough about the care and expertise Dr. Sosa has demonstrated on initial and repeat visits."
- Anonymous /
RateMDs /
Sep 21, 2019
"Breast implant removal and lift - I highly recommend Dr. Sosa. I came from out of state on the referral from my sister. He explained the procedure I wanted in detail. The results were fantastic. Great doctor."
- Anonymous /
Vitals /
May 21, 2020
"I just finished surgery #2 with Dr Sosa for my breast reconstruction after breast cancer. I am very happy with my results. He was transparent with me with what to expect results wise, surgical recovery, and limitations. He spent a lot of time with my at my first appointment before surgery and answered all my questions. In the year following that he has been my doctor he has answered every question I've had. His bed side manner, work, and personality are all 5 stars in my book. Out of all the doctors on my medical team Dr Sosa is my favorite."
- Anonymous /
RateMDs /
Dec 01, 2019
"Absolutely amazing experience. Had a double mastectomy 15 years prior with latissimus dorsi flap on diseased breast due to previous radiation treatment. Outcome was two asymmetrical breasts and uneven nipples. Dr. Sosa was professional, kind and realistic about the potential outcome of the fix. I am absolutely so pleased with the results. He did everything he said he would do and met every expectation I had. I feel so much better about myself. Also, his entire staff was welcoming, accommodating and took the time with me. I never felt rushed or processed through. I will refer Dr. Sosa to everyone I know."
- L.T. /
Facebook /
Nov 26, 2019
"I've referred many people to Dr. Sosa-- even my wife. He listens, he is compassionate. Explains things well and does an excellent job-- without that part, I could not recommend him."
- J.W. /
Facebook /
Sep 11, 2019
Previous
Next
What Are the Benefits of Voluma?
Voluma provides our West Bloomfield, MI patients a range of exceptional aesthetic benefits. Some of the primary advantages Voluma offers include:
Personalized quantity and area of injections
Fill out regions of the face that have become sunken in or hollow
Walk away with self-confidence in your more youthful facial appearance
Hardly any recovery time post-treatment
am i a candidate for voluma?
Voluma is a hyaluronic acid (HA) dermal filler that is best for adding contour and lift to your cheeks. Many patients notice decreased volume of their cheeks as they get older or if they have lost a large amount of weight. Some patients may have been born with thin cheeks and want treatment to plump their face. Women who are pregnant or nursing should not get injectable treatments. Voluma is approved by the Food and Drug Administration (FDA) for patients over the age of 21. You will have a consultation to determine if Voluma is the best choice for you. Based on your needs, goals, and medical history, a unique treatment plan will be formed.
Once you've had a consultation with Dr. Sosa, your injection may be scheduled for another day or performed the same day, depending on availability. In our minor procedures rooms, you will relax while your skin is cleansed before the injections. The injector can also apply a numbing cream to make the treatment less painful if desired. For precision, your injector will mark your face before administering the Voluma injections with a fine needle. After the Voluma has been applied, you may have some swelling and redness, but this typically subsides in a few days.
how long does voluma last?
For most patients, the effects of Voluma injections are visible immediately and typically last around two years. It is unusual to experience severe or lasting side effects from Voluma, but if you do have concerns or a reaction, please call Bloomfield Plastic Surgery for assistance. The most common side effects are slight redness, irritation, or swelling of the injection site. These symptoms are usually very minor. Ask your injector about when to make your next appointment to either increase or extend the results of Voluma.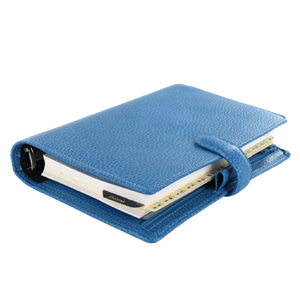 lift and contour with voluma
If you want more volume in the apples of your cheeks or lift in your mid-face area, learn more about Voluma injectable dermal fillers at Bloomfield Plastic Surgery in West Bloomfield, MI. Make an appointment to see Dr. Sosa for a skin assessment and a personal plan that may include Voluma injections, other Juvéderm injectable fillers, or laser skin treatments to promote a radiant complexion and youthful appearance.
Related Procedures