what is Laser Skin Resurfacing?
Laser skin resurfacing at Bloomfield Plastic Surgery is a nonsurgical cosmetic procedure that uses pulsating beams of CO2 laser energy to exfoliate damaged surface skin one layer at a time. The treatment is great for correcting facial lines and wrinkles and for improving skin blemishes, like acne scars, pigmentation, and more. Also called a laser peel, laser skin resurfacing is a great facial treatment for patients desiring softer, clearer, youthful-looking skin. Depending on the condition of the complexion, the CO2 laser will be adjusted accordingly. There is some downtime needed with most laser skin resurfacing procedures. Any concerns or questions can be discussed with West Bloomfield, MI plastic surgeon Dr. Julio Sosa during the consultation.
Reviews
"Cannot say enough about the care and expertise Dr. Sosa has demonstrated on initial and repeat visits."
- Anonymous /
RateMDs /
Sep 21, 2019
"Breast implant removal and lift - I highly recommend Dr. Sosa. I came from out of state on the referral from my sister. He explained the procedure I wanted in detail. The results were fantastic. Great doctor."
- Anonymous /
Vitals /
May 21, 2020
"I just finished surgery #2 with Dr Sosa for my breast reconstruction after breast cancer. I am very happy with my results. He was transparent with me with what to expect results wise, surgical recovery, and limitations. He spent a lot of time with my at my first appointment before surgery and answered all my questions. In the year following that he has been my doctor he has answered every question I've had. His bed side manner, work, and personality are all 5 stars in my book. Out of all the doctors on my medical team Dr Sosa is my favorite."
- Anonymous /
RateMDs /
Dec 01, 2019
"Absolutely amazing experience. Had a double mastectomy 15 years prior with latissimus dorsi flap on diseased breast due to previous radiation treatment. Outcome was two asymmetrical breasts and uneven nipples. Dr. Sosa was professional, kind and realistic about the potential outcome of the fix. I am absolutely so pleased with the results. He did everything he said he would do and met every expectation I had. I feel so much better about myself. Also, his entire staff was welcoming, accommodating and took the time with me. I never felt rushed or processed through. I will refer Dr. Sosa to everyone I know."
- L.T. /
Facebook /
Nov 26, 2019
"I've referred many people to Dr. Sosa-- even my wife. He listens, he is compassionate. Explains things well and does an excellent job-- without that part, I could not recommend him."
- J.W. /
Facebook /
Sep 11, 2019
Previous
Next
What Are the Benefits of Laser Skin Resurfacing?
CO2 laser skin resurfacing is a fantastic option for those in the West Bloomfield, MI area who want to improve their skin's look, minimize abnormalities, and remove blemishes. Laser skin resurfacing at Bloomfield Plastic Surgery offers many potential practical and cosmetic benefits, including:
Refreshing the complexion
Lessening the appearance of wrinkles and lines
Balancing rough texture and tone
Minimizing skin damage and scarring
Reducing skin discoloration
Treating visible or enlarged pores
am i a candidate for laser skin resurfacing?
CO2 laser skin resurfacing is designed for anyone who is unhappy with their general complexion. If you have sun damage, acne scars, age spots, lines and wrinkles, redness, or pigmentation concerns, laser skin resurfacing treatment can be used to reduce and improve these cosmetic flaws. In addition, laser skin resurfacing works well for patients who have scaly patches, rough texture, or other irregularities. This treatment is not recommended if you have very dark skin or active acne. Also, it is important to be aware that there is downtime associated with these laser peels. Some patients, depending on the condition of their skin, may need up to 2 – 3 weeks for recovery.
how does LASER SKIN RESURFACING work?
You may be asked to use a retinoid cream for a few weeks before your laser procedure. This helps prepare the skin for better results. Medication will be prescribed prior to the treatment to help minimize pain for greater relaxation during your session. For the full face or more intense laser treatments, some form of sedation may be used. This procedure is performed in a hospital setting. You will feel the warmth from the laser followed by cold bursts of air from the built-in cooling system. The CO2 laser works to eliminate dead and damaged skin cells while also stimulating natural collagen production.
how long is recovery after LASER SKIN RESURFACING?
A healing ointment will be applied to the skin following treatment, and you will be released to return home and recover. The skin will appear red, and there will be some irritation and swelling. This should subside within a couple of days, and the peeling process will last over a 3 – 5-day timeframe. As every patient reacts to treatment differently, your recovery period could last longer than others. The treated areas will most likely be covered by dressings and the swelling, burning, and irritation side effects will be more intense. Medication can be prescribed to minimize these side effects. The recovery time associated with a deeper laser peel can last 2 – 3 weeks. All patients should reduce their sun exposure after their treatment and apply sun protection frequently. It is vital that you avoid interfering with the healing process by peeling the skin, which could cause scarring. You should also be sure to protect the treated area against UV exposure. Once the peeling process has been completed, your skin will feel softer while looking clearer, rejuvenated, and younger.
LASER SKIN RESURFACING faq
How can I help my skin recover after a resurfacing treatment?
Dr. Sosa or a member of his team will discuss how you can help your skin heal after a laser resurfacing treatment. The number one rule is to avoid picking or peeling your skin. This could lead to lasting damage, including scars. You should skip all hair removal methods in the treatment area, which means no shaving, waxing, or depilatory creams. We will recommend an ointment to help soothe and heal your skin.
How often should I get laser resurfacing treatments?
Deeper treatments will provide longer-lasting results but will require more time for recovery. You should talk to Dr. Sosa about how often you are willing to come back for treatments so he can take this into account when suggesting a type of resurfacing during your consultation.
Can I combine laser skin resurfacing with other procedures?
Absolutely! As a matter of fact, Dr. Sosa often creates a custom treatment plan that addresses each of your cosmetic concerns and could include injectables, skin care treatments, laser procedures, and more. If you wish to address more than just your complexion, be sure to be candid with Dr. Sosa so that your treatment plan can be tailored to meet each of your goals.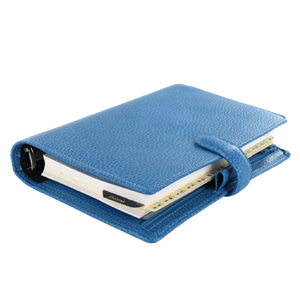 get A Softer, rejuvenated Complexion
A laser skin resurfacing peel offers excellent results if you want a younger-looking complexion. If you are thinking about a laser resurfacing treatment and would like to learn more about them, as well as other nonsurgical treatments Bloomfield Plastic Surgery offers, we invite you to call our office in West Bloomfield, MI today to schedule your consultation with Dr. Sosa.
Related Posts