Board-certified plastic surgeon Dr. Julio Sosa offers a full variety of facial plastic surgery procedures in West Bloomfield, MI. One of the most common surgeries at Bloomfield Plastic Surgery is a facelift. This treatment concentrates on precise sections of the face to correct loose skin features to create a smooth, more youthful appearance. Depending on your aesthetic goals, a facelift can focus on the areas around the eyes, the cheeks and mid-face, the bottom section including the jowls, mouth, neck, and more for an all-around youthful look. The type of facelift used depends on your goals, the condition of your skin, the amount of laxity present, lifestyle, age, and other factors. Some men and women want a full facelift while others may only need a mid-face lift. Dr. Sosa is an experienced surgeon who has a complete understanding of the anatomy and complex intricacies of facelift surgery. The objective is to create a natural look that's smooth and appealing.
Reviews
"Cannot say enough about the care and expertise Dr. Sosa has demonstrated on initial and repeat visits."
- Anonymous /
RateMDs /
Sep 21, 2019
"Breast implant removal and lift - I highly recommend Dr. Sosa. I came from out of state on the referral from my sister. He explained the procedure I wanted in detail. The results were fantastic. Great doctor."
- Anonymous /
Vitals /
May 21, 2020
"I just finished surgery #2 with Dr Sosa for my breast reconstruction after breast cancer. I am very happy with my results. He was transparent with me with what to expect results wise, surgical recovery, and limitations. He spent a lot of time with my at my first appointment before surgery and answered all my questions. In the year following that he has been my doctor he has answered every question I've had. His bed side manner, work, and personality are all 5 stars in my book. Out of all the doctors on my medical team Dr Sosa is my favorite."
- Anonymous /
RateMDs /
Dec 01, 2019
"Absolutely amazing experience. Had a double mastectomy 15 years prior with latissimus dorsi flap on diseased breast due to previous radiation treatment. Outcome was two asymmetrical breasts and uneven nipples. Dr. Sosa was professional, kind and realistic about the potential outcome of the fix. I am absolutely so pleased with the results. He did everything he said he would do and met every expectation I had. I feel so much better about myself. Also, his entire staff was welcoming, accommodating and took the time with me. I never felt rushed or processed through. I will refer Dr. Sosa to everyone I know."
- L.T. /
Facebook /
Nov 26, 2019
"I've referred many people to Dr. Sosa-- even my wife. He listens, he is compassionate. Explains things well and does an excellent job-- without that part, I could not recommend him."
- J.W. /
Facebook /
Sep 11, 2019
Previous
Next
am i a candidate for a facelift?
Ideal candidates for a facelift have noticeable facial wrinkles and lines, whether it be on the entire face or a specific section, such as the mid-face and lower face. Facelift surgery can address various sections, depending on your unique signs of aging. It is important to understand that age does not necessarily define the timing to have a facelift. There are so many unique concerns and reasons, and also numerous lift types, depending on what needs to be addressed. The treatment chosen will vary for patients who are in their 30s versus those who are over 60. Skin laxity is one of the most important components in the planning process. Facelift patients should be in good physical health, refrain from smoking, and also have realistic expectations.
how is a facelift performed?
Regardless of your aesthetic concerns, there are numerous facelifts to consider. Some facelifts treat the upper portion of the face while others focus on the middle and lower. Moreover, some techniques are slightly more invasive and intricate than others. It is also common for some individuals to have a brow lift, or fillers and BOTOX to complement their outcomes. A few of the more common facelift techniques include:
Full Facelift
Considered the gold standard, the full facelift usually places an incision near the hairline, then extends down to the temple region, reaching the base of the ears. The underlying facial tissues and muscles are delicately pulled and securely tightened to produce a lifted appearance, which diminishes excessive wrinkles and sagging. A full facelift is reserved for patients who show signs of advanced aging. With this lift, several techniques may be combined, including an eyelid lift to enhance the eyes or a neck lift for the lower region.
Mid-Facelift
Incorporating a similar method to the mini lift, the cheek lift (known as a mid-facelift) focuses on the droopy features around the cheekbones and the upper jaw. This lift works great for those who desire improvement in the lower two-thirds of the face, which also includes the jowls.
Lower Facelift
A lower facelift addresses the neck region and chin, and in many cases, the jowls. Nonsurgical methods, such as Liposuction, can also be used for chin reduction to attain a younger-looking neck.
Mini Facelift
During a mini facelift, a tiny incision is made around the ears to elevate the skin, which helps the mouth and jawline. This technique creates subtle improvements that look natural.
how long is recovery after a facelift?
After surgery, you will be monitored before you are released to go home with a responsible adult. Before your surgery, Dr. Sosa or a member of his team will plan your follow-up appointments and give you tips to make you heal faster. You should expect to have bruising, swelling, possible drainage, some moderate soreness, and discomfort, which can be helped by pain prescription medication. You should look and feel normal after about a month. You will see a smoother and younger-looking facial appearance. In all, your face will be rejuvenated and fresh.
How much does a facelift cost?
The cost of your facelift will vary based on the technique and other factors. In your consultation, Dr. Sosa will create your unique treatment plan based on your needs and goals. When this is complete, he can discuss estimates of fees. To avoid unnatural-looking results, it's best to focus on finding a skilled surgeon, like Dr. Sosa, instead of the cheapest price. Bloomfield Plastic Surgery can help you find low-interest financing that will make your facelift affordable.
Which technique is best for me?
The best surgical facelift technique for you will vary based on your concerns, goals, degree of skin laxity, which areas of your face are being addressed, and other factors. To produce your best results, Dr. Sosa will discuss the different surgical techniques during your consultation. He can then help you decide which technique is best.
Should I get a surgical or nonsurgical facelift?
Although there are many great nonsurgical skin tightening procedures, these can only give you small improvements. If you have moderate to severe skin sagging, facelift surgery is the best choice to significantly improve your appearance. In your consultation, Dr. Sosa will discuss your choices, including nonsurgical procedures, to help you select what is best for your needs and goals.
What about wrinkle fillers and relaxers over facelift surgery?
Wrinkle fillers and relaxers, like JUVÉDERM® and BOTOX®, have become more popular to improve fine lines and wrinkles. Sometimes known as a liquid facelift, nonsurgical wrinkle treatments usually help with early signs of aging; however, the results won't last more than 1 – 2 years. A facelift will produce more significant improvements than injectables with results that can last for a long time. Ask Dr. Sosa about injectable treatments in your consultation.
Will my results look natural?
Some patients worry that facelift surgery will make their skin look shiny, overly tight, or like they live in a wind tunnel. Dr. Sosa focuses on giving you a natural-looking result, so you appear refreshed, not fake. He listens to your needs and goals before creating your custom treatment plan with the technique that will produce your best results.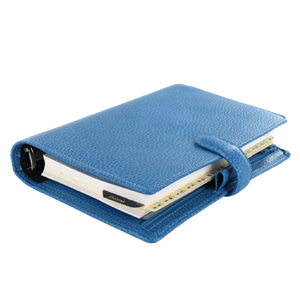 A facelift treatment can take years off your face and provide you with a fresh look. Today, there are many options for surgery based on your individual concerns and goals. This procedure is designed to help you look younger but natural. To hear more about this treatment, we invite you to contact Bloomfield Plastic Surgery in West Bloomfield, MI to set up your consultation with board-certified plastic surgeon Dr. Julio Sosa.
Related Procedures
Related Posts