To age gracefully and to prevent facial wrinkles and lines from forming on the top portion of the face, Bloomfield Plastic Surgery in West Bloomfield, MI is proud to offer BOTOX to interested individuals in our area.
This injectable procedure provides outstanding results and is very common among both men and women. BOTOX can make a significant enhancement to wrinkles and lines, which are made from expressive movement with the muscles contracting on the forehead and around the eyes. The lines may or may not disappear as the face relaxes. BOTOX is a clean and purified strain of botulinum toxin (type A) that temporarily blocks the movements of some facial muscles. To soften these wrinkles, BOTOX is injected to smooth the skin. BOTOX injections are most commonly placed by board-certified plastic surgeon Dr. Julio Sosa between the eyebrows, on the area known as the Crow's feet, and across the forehead.
Reviews
"Cannot say enough about the care and expertise Dr. Sosa has demonstrated on initial and repeat visits."
- Anonymous /
RateMDs /
Sep 21, 2019
"Breast implant removal and lift - I highly recommend Dr. Sosa. I came from out of state on the referral from my sister. He explained the procedure I wanted in detail. The results were fantastic. Great doctor."
- Anonymous /
Vitals /
May 21, 2020
"I just finished surgery #2 with Dr Sosa for my breast reconstruction after breast cancer. I am very happy with my results. He was transparent with me with what to expect results wise, surgical recovery, and limitations. He spent a lot of time with my at my first appointment before surgery and answered all my questions. In the year following that he has been my doctor he has answered every question I've had. His bed side manner, work, and personality are all 5 stars in my book. Out of all the doctors on my medical team Dr Sosa is my favorite."
- Anonymous /
RateMDs /
Dec 01, 2019
"Absolutely amazing experience. Had a double mastectomy 15 years prior with latissimus dorsi flap on diseased breast due to previous radiation treatment. Outcome was two asymmetrical breasts and uneven nipples. Dr. Sosa was professional, kind and realistic about the potential outcome of the fix. I am absolutely so pleased with the results. He did everything he said he would do and met every expectation I had. I feel so much better about myself. Also, his entire staff was welcoming, accommodating and took the time with me. I never felt rushed or processed through. I will refer Dr. Sosa to everyone I know."
- L.T. /
Facebook /
Nov 26, 2019
"I've referred many people to Dr. Sosa-- even my wife. He listens, he is compassionate. Explains things well and does an excellent job-- without that part, I could not recommend him."
- J.W. /
Facebook /
Sep 11, 2019
Previous
Next
What Are the Benefits of BOTOX?
Fine lines and facial folds can distract from our better features and may make us seem older than we are. BOTOX is a trusted method for helping men and women achieve a younger, refined appearance. While the results are not forever, you will reap the benefits for several months before considering a follow-up treatment. Patients may also receive extra advantages from BOTOX at Bloomfield Plastic Surgery, including:
Brief procedures: BOTOX appointments often last for as little as 10 minutes.
Very little downtime or rehab: Due to its minimally invasive qualities, you are welcome to resume your everyday activities after treatment.
Minimal discomfort: BOTOX sessions use a very fine needle, making the procedures seem like a very small prick to the skin.
Easy upkeep: Patients who want to maintain their results long-term may notice that follow-up sessions are quick and realistic for day-to-day schedules.
am i a candidate for botox?
BOTOX is great for individuals who wish to soften the appearance of lines and wrinkles on their face without surgery. BOTOX can also be used as a preventive treatment even if you do not show signs of aging — keep in mind how often you tend to make facial expressions. It's a terrific nonsurgical treatment if you are frustrated by forehead lines or parallel lines between the brows. It's also a solution for lines around the eyes. If you have deeper lines, a filler product may be more suitable. In addition, if you are older with sagging skin and widespread wrinkles, you may be considered for a facelift. This offers a more dramatic result and it is longer-lasting. Bloomfield Plastic Surgery offers eyelid surgeries, facelifts, and brow lifts as great options.
BOTOX treatments are done as an outpatient procedure conveniently at Bloomfield Plastic Surgery. If it is your first time to visit us in West Bloomfield, MI for BOTOX, we typically perform the injection on the same appointment as your consultation with Dr. Sosa. You will be asked to make several facial expressions using the upper face, such as squinting, frowning, etc., which will allow us to visualize where the injections should be placed. The skin will be cleansed and BOTOX will be applied with a fine needle, followed by a cold compress to help minimize discomfort and bruising. You can request a numbing cream to make the procedure more comfortable, but generally, it is unnecessary. BOTOX injections typically take about 10 – 15 minutes, then you can resume to your normal routine as soon as you feel able.
how long is recovery after botox treatment?
After the procedure, you may get back to your regular routine, but strenuous activity should be skipped for at least one day. You will be asked to sleep with your head elevated for the first night and to not touch your face, which may accidentally spread the treatment to other areas. The treated areas of the face may appear swollen, bruised, or red for 2 – 3 days, but you will not develop any lasting or serious side effects. In many cases, it typically takes about 5 – 7 days before the full effects of BOTOX can be seen. The results usually last 3 – 4 months. You should speak to your injector about how often to schedule your next appointment at Bloomfield Plastic Surgery to extend your results.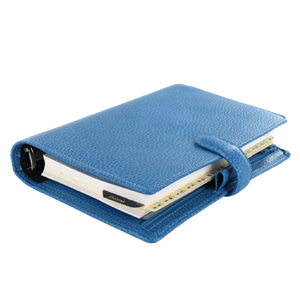 say goodbye to wrinkles and lines
With BOTOX, you can frown, laugh, smile, and make any expression you want without creating lines, thanks to BOTOX wrinkle relaxer treatments. To prevent and smooth lines across the face, we invite you to schedule an appointment with Dr. Sosa in West Bloomfield, MI to hear more about this popular nonsurgical injectable.
How long does it take for BOTOX to start working?
BOTOX results usually become visible about 4-7 days after injections are administered. If it has been 1-2 weeks since your BOTOX appointment and you still have more visible lines and wrinkles than you'd like, additional BOTOX can often be injected to help you achieve your desired outcome.
How long do BOTOX results last?
The results of BOTOX typically last for an average of about 3-4 months. In some patients, including those who are very active physically and exercise frequently, BOTOX injections may be needed more frequently to maintain a consistently smooth look.
Does BOTOX have any side effects?
Patients considering BOTOX should speak with their provider to ensure they don't have any contraindications to BOTOX injections or potential allergies to the ingredients found in BOTOX. Additionally, patients should avoid rubbing, massaging, or putting pressure on their face (including while sleeping) for about 1-2 days after getting BOTOX, as this may cause the product to move to an unwanted area. Following BOTOX injections, patients may experience very minor bruising, bleeding at the injection site, redness, or swelling, but these side effects usually resolve in about 1-2 days, if not sooner.
How many BOTOX injections will I need?
The number of BOTOX treatments administered will vary based on individual concerns and the severity and depth of your facial wrinkles. Dr. Sosa will recommend the correct number of BOTOX units based on your treatment goals and whether you want to treat the brow area, forehead, or Crow's feet. To refresh your aesthetic results, our experts may suggest scheduling BOTOX services every 3 – 4 months at Bloomfield Plastic Surgery.
Can BOTOX be paired with additional nonsurgical services?
BOTOX treatment generally pairs well with other cosmetic services at Bloomfield Plastic Surgery for those who wish to address aging concerns. If you notice deeper and more severe lines, we could suggest administering a dermal filler to help you achieve your smoothest outcomes. To further maximize your younger-looking appearance, Dr. Sosa may perform other complementary services, like microneedling with PRP or facials.
What's the variation among wrinkle reducers and fillers?
Although wrinkle reducers, like BOTOX, are used to smooth fine creases by temporarily freezing your muscle engagement, dermal fillers are a different collection of aesthetic formulations that improve volume in the face. Fillers are intended to plump hollow areas and fill in static wrinkles. Dr. Sosa can ascertain whether you could be a good candidate for a filler (like Restylane® or JUVÉDERM®) to complement your BOTOX results.
Related Procedures