what is Breast Reconstruction surgery?
Reconstruction surgery for the breasts is performed to restore them to a normal appearance in size and shape after a mastectomy or lumpectomy. It is also available to reconstruct a breast damaged by trauma or a birth defect. Advanced technologies in breast reconstruction surgery make it possible for you to feel fully healed and attain natural-looking breasts even after they have been removed. This surgery may involve multiple procedures and various stages that can either be performed along with your cancer treatment or delayed until a later date. In West Bloomfield, MI, board-certified plastic surgeon Dr. Julio Sosa creates a unique treatment plan and uses a compassionate approach as we work with you to restore your confidence and physical appearance at Bloomfield Plastic Surgery.
Breast Reconstruction Reviews
"Absolutely amazing experience. Had a double mastectomy 15 years prior with latissimus dorsi flap on diseased breast due to previous radiation treatment. Outcome was two asymmetrical breasts and uneven nipples. Dr. Sosa was professional, kind and realistic about the potential outcome of the fix. I am absolutely so pleased with the results. He did everything he said he would do and met every expectation I had. I feel so much better about myself. Also, his entire staff was welcoming, accommodating and took the time with me. I never felt rushed or processed through. I will refer Dr. Sosa to everyone I know."
- L.T. /
Facebook /
Nov 26, 2019
"I just finished surgery #2 with Dr Sosa for my breast reconstruction after breast cancer. I am very happy with my results. He was transparent with me with what to expect results wise, surgical recovery, and limitations. He spent a lot of time with my at my first appointment before surgery and answered all my questions. In the year following that he has been my doctor he has answered every question I've had. His bed side manner, work, and personality are all 5 stars in my book. Out of all the doctors on my medical team Dr Sosa is my favorite."
- Anonymous /
RateMDs /
Dec 01, 2019
Previous
Next
Am I a candidate for breast reconstruction?
Breast reconstruction is a very customized procedure. Every patient will have a thorough consultation with Dr. Sosa to decide on their treatment plan based on their needs, concerns, and suitable options. If you are thinking about reconstructive surgery, it is crucial that you have realistic expectations. While Dr. Sosa strives to create a natural appearance, your newly reconstructed breast(s) will not have the same feel, look, or sensation as your original breast(s). You should get clearance from your oncology doctor to have surgery, and tell Dr. Sosa about any other conditions that could affect healing.
how is breast reconstruction surgery performed?
There are several techniques available today for breast reconstruction. There are also many factors that Dr. Sosa considers when determining the technique that will produce your best results. Some of these factors include cancer diagnosis, reconstruction timing, whether you will use natural tissue or implants, and if nipple-sparing or nipple reconstruction is a part of the process. In order to rebuild the breast, there must be enough tissue to adequately cover the breast mound. Dr. Sosa most commonly performs reconstruction with tissue expansion and breast implants.
To recreate your breast(s) with tissue expansion, an expander is placed under the breast wall and then slowly filled with saline over the course of 4 – 6 months until the skin is properly stretched. After the skin is stretched with the tissue expander, Dr. Sosa will remove the expanders and incorporate breast implants to create the volume and shape of the breast(s). He may also use fat grafts to supplement the volume or to fill any defects that may remain. After your breast reconstruction surgery, you may want to improve the appearance with nipple and areola reconstruction. There are numerous techniques to restore the areola and nipple so that it looks more natural.
how long is recovery after breast reconstruction?
Breast reconstruction surgery is performed in various stages. During certain phases (such as inserting an expander or placing implants), general anesthesia is typically used. Some patients will require an overnight stay — this is dependent on the phase of treatment. Once the final step has been completed in the breast reconstruction process, you will wear a supportive bra and you will be given medication by Dr. Sosa to minimize bleeding, discomfort, and swelling. Over time, the breast(s) will look normal so you can feel more confident. Ongoing monitoring with mammograms and breast exams are critical and recommended to check for new cancer growths.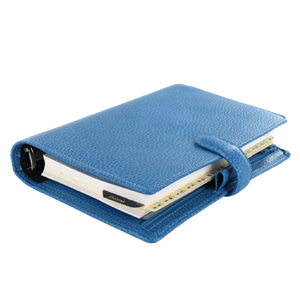 Reclaim Your Self-Confidence
While the breast reconstruction process can be lengthy, it is considered one of the most worthwhile procedures for our West Bloomfield, MI patients at Bloomfield Plastic Surgery. It can help decrease the emotional and physical impact of a mastectomy while also allowing you to restore your self-confidence and figure. If you have been diagnosed with breast cancer, have had trauma to the chest, or were born with a defect that affects the look of your breasts, we invite you to call our office in West Bloomfield, MI and schedule your consultation with board-certified plastic surgeon Dr. Julio Sosa.
Related Procedures