what is After Weight Loss Surgery?
Individuals who experience significant weight loss are to be commended, having overcome a big hurdle in their life. Unfortunately, while their new shape represents a huge accomplishment, sometimes they will be faced with additional frustrations. This is due to the hanging skin that remains on the body. Significant weight loss often leaves men and women with skin that cannot conform to the new shape. Regardless of where the hanging skin resides, skin removal surgery is needed to correct the issue. Board-certified plastic surgeon Dr. Julio Sosa offers after weight loss surgery for both men and women in West Bloomfield, MI at Bloomfield Plastic Surgery. This can be a life-changing treatment and also serves as one of the final steps in their weight loss journey.
Patients who might have experienced significant weight loss might feel stuck between two bodies. At Bloomfield Plastic Surgery, our West Bloomfield, MI patients who still struggle with their bodies after weight loss can gain many benefits from after weight loss surgery, including:
Removal of excess and loose skin
Reduction of stretch marks
Increased mobility and strength
Greater confidence in the body you have achieved
Reviews
"Cannot say enough about the care and expertise Dr. Sosa has demonstrated on initial and repeat visits."
- Anonymous /
RateMDs /
Sep 21, 2019
"Breast implant removal and lift - I highly recommend Dr. Sosa. I came from out of state on the referral from my sister. He explained the procedure I wanted in detail. The results were fantastic. Great doctor."
- Anonymous /
Vitals /
May 21, 2020
"I just finished surgery #2 with Dr Sosa for my breast reconstruction after breast cancer. I am very happy with my results. He was transparent with me with what to expect results wise, surgical recovery, and limitations. He spent a lot of time with my at my first appointment before surgery and answered all my questions. In the year following that he has been my doctor he has answered every question I've had. His bed side manner, work, and personality are all 5 stars in my book. Out of all the doctors on my medical team Dr Sosa is my favorite."
- Anonymous /
RateMDs /
Dec 01, 2019
"Absolutely amazing experience. Had a double mastectomy 15 years prior with latissimus dorsi flap on diseased breast due to previous radiation treatment. Outcome was two asymmetrical breasts and uneven nipples. Dr. Sosa was professional, kind and realistic about the potential outcome of the fix. I am absolutely so pleased with the results. He did everything he said he would do and met every expectation I had. I feel so much better about myself. Also, his entire staff was welcoming, accommodating and took the time with me. I never felt rushed or processed through. I will refer Dr. Sosa to everyone I know."
- L.T. /
Facebook /
Nov 26, 2019
"I've referred many people to Dr. Sosa-- even my wife. He listens, he is compassionate. Explains things well and does an excellent job-- without that part, I could not recommend him."
- J.W. /
Facebook /
Sep 11, 2019
Previous
Next
am i a candidate for after weight loss surgery?
The ideal candidates for skin removal and tightening surgery are those who have hanging folds of skin due to losing a significant amount of weight. In most cases, this issue is seen early on as a patient loses weight. If weight loss has caused stretched skin, skin removal surgery at Bloomfield Plastic Surgery can reduce the deformity and secure the remaining tissue for a healthier, tighter look. It is important for patients to be near their goal weight before having this procedure.
how does after weight loss surgery work?
After weight loss surgery is typically considered a major treatment. It is performed using general anesthesia and lasts about 3 – 7 hours, varying based on the number of procedures combined. For most patients, an overnight stay is necessary. Liposuction is usually incorporated during surgery to remove pockets of fat, followed by skin removal. This surgery does have the need for larger incisions than other cosmetic surgeries so scars will be associated with this treatment. During surgery, every attempt is made by Dr. Sosa to create the incisions as inconspicuous as possible. Dr. Sosa or a member of his team will give you detailed scar treatment instructions for an effective outcome.
how long is recovery from after weight loss surgery?
Once released from the hospital, it is important to schedule enough time to recover at home. Tubes may be inserted near the incision sites to help control drainage, and medical garments should be worn to assist with swelling. For most patients, it takes roughly 2 – 4 weeks until you can resume normal activities, but depending on the complexity of the surgery, it could take longer. Dr. Sosa finds that most of his patients are recovered in around 4 – 6 months. After weight loss surgery can be life-changing for patients with noticeable outcomes that are immediate. Finally, you can wear the clothes you want and become more active without hanging skin getting in your way.
After weight loss surgery FAQs
Is after weight loss surgery safe?
Most skin removal procedures are safe when performed by a qualified surgeon like Dr. Sosa. But as with any surgery, there is always a small risk of complications like bleeding and infection. It is important to discuss these risks with our trained team before moving forward. We can review this information and how to minimize any potential problems.
Will my results look natural?
Bloomfield Plastic Surgery is committed to providing patients with the best possible outcomes. We take a natural approach to surgery, ensuring that your outcomes look and feel as realistic as possible. If you are concerned about your appearance, schedule a consultation with our team. We will be happy to discuss your options and make the best decision for your needs.
How do I make recovery easier?
There are many ways to make recovery easier after cosmetic surgery. First, it is important to follow all post-surgery guidelines and instructions. Our team in West Bloomfield, MI, also encourages healthy eating, staying hydrated, and getting plenty of rest. We also suggest sleeping upright to reduce side effects like swelling.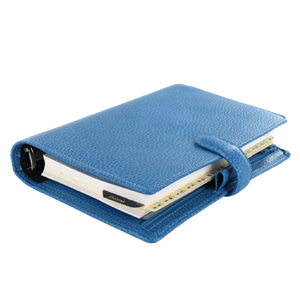 complete your weight loss journey
Weight loss is such a huge achievement, and we congratulate you if you have met your weight loss goals. If sagging and wrinkly skin is a new frustration, board-certified plastic surgeon Dr. Julio Sosa encourages you to learn about your options for plastic surgery. After weight loss surgery can further sculpt your physique and help you achieve or surpass each of the amazing body goals you set for yourself. Call Bloomfield Plastic Surgery in West Bloomfield, MI to schedule your consultation.
Related Procedures