What is Breast Augmentation?
Breast enhancement surgery is a procedure that reshapes the breasts for a fuller appearance. It is known as one of the most popular cosmetic surgeries, granting women who are unhappy with their breast appearance numerous options for improvement. Using breast implants or fat grafting, this cosmetic treatment improves breast size and shape and produces a beautiful and balanced outcome. Board-certified plastic surgeon Dr. Julio Sosa in West Bloomfield, MI is highly trained in executing this procedure and performs many breast augmentations year-round. During your consultation here at Bloomfield Plastic Surgery, Dr. Sosa will address your concerns and desires and provide you with all of the options available while also tailoring a surgical plan to achieve your goals.
Implant Options for BREAST AUGMENTATION
When you are in your consultation with Dr. Sosa, the correct implant will be chosen based on your body frame, as well as your aesthetic goals. Breast implants come in varying sizes and profiles, as well as shapes and textures — all of which are taken into consideration in order to achieve the desired result. Today, the most commonly chosen breast implants are saline or silicone, both are widely chosen and approved for use per the FDA (Food and Drug Administration). It is important to mention that candidates considering saline breast implants must be at least 18 years of age while patients must be at least 22 years of age in order to receive surgery with silicone. Two other types of augmentations include gummy bear implants and an autologous approach through fat grafting. Aside from the type of augmentation chosen, there are other notable factors to consider.
Implant size is chosen based on the number of CCs of silicone or saline used. To determine the correct amount, Dr. Sosa will decipher how much original tissue exists and the size you wish to attain. During surgery, Dr. Sosa will apply his knowledge and experience to achieve your best results, including temporarily switching out multiple implants to achieve the best fit when working with silicone implants.
Breast implants are produced in either a round or teardrop shape. Both shapes are commonly used; however, the majority of our patients prefer a round shape. It often appears more natural and adds a fullness to the top portion of the breast that most patients want.
A breast implant profile references the projection. Meaning, this is what you see from the side view. The most common projections include a profile that ranges from low to extra high.
Which breast implant should I choose?
These options may seem overwhelming, but picking the right implant is easy once the objectives are discussed during the consultation. These considerations, paired with the knowledge of Dr. Sosa, make certain that the right outcome is achieved.
Reviews
"Cannot say enough about the care and expertise Dr. Sosa has demonstrated on initial and repeat visits."
- Anonymous /
RateMDs /
Sep 21, 2019
"Breast implant removal and lift - I highly recommend Dr. Sosa. I came from out of state on the referral from my sister. He explained the procedure I wanted in detail. The results were fantastic. Great doctor."
- Anonymous /
Vitals /
May 21, 2020
"I just finished surgery #2 with Dr Sosa for my breast reconstruction after breast cancer. I am very happy with my results. He was transparent with me with what to expect results wise, surgical recovery, and limitations. He spent a lot of time with my at my first appointment before surgery and answered all my questions. In the year following that he has been my doctor he has answered every question I've had. His bed side manner, work, and personality are all 5 stars in my book. Out of all the doctors on my medical team Dr Sosa is my favorite."
- Anonymous /
RateMDs /
Dec 01, 2019
"Absolutely amazing experience. Had a double mastectomy 15 years prior with latissimus dorsi flap on diseased breast due to previous radiation treatment. Outcome was two asymmetrical breasts and uneven nipples. Dr. Sosa was professional, kind and realistic about the potential outcome of the fix. I am absolutely so pleased with the results. He did everything he said he would do and met every expectation I had. I feel so much better about myself. Also, his entire staff was welcoming, accommodating and took the time with me. I never felt rushed or processed through. I will refer Dr. Sosa to everyone I know."
- L.T. /
Facebook /
Nov 26, 2019
"I've referred many people to Dr. Sosa-- even my wife. He listens, he is compassionate. Explains things well and does an excellent job-- without that part, I could not recommend him."
- J.W. /
Facebook /
Sep 11, 2019
Previous
Next
What Are the Benefits of Breast Augmentation?
A personalized breast augmentation procedure performed by Dr. Sosa at his West Bloomfield, MI office offers the following aesthetic and practical advantages to women:
Customized treatment for every patient's concerns, goals, and body type
Enhancing chest size, shape, fullness, and contour
Restoring breasts after childbirth, aging, illness, weight loss, or a mastectomy
Improving self-image and confidence
Natural-looking, long-lasting results
Safe and effective surgery
Aftercare recommendations so you achieve and maintain the best outcomes possible
Who is a candidate for BREAST AUGMENTATION?
The choice to undergo breast enhancement surgery is personal. If you are considering this surgery, it is important you do it for yourself. You should be healthy and at a normal weight with breasts that are formed, and be the right age to receive implants. If you are dissatisfied with the shape of your breasts because they look deflated, you may benefit from this surgery. In addition, if your breasts have been affected by age, pregnancy, or weight loss, this treatment can bring them back to life with increased volume. It is also a welcomed answer if you weight train or have limited native breast tissue.
What to expect during BREAST AUGMENTATION
Incision type, as well as implant placement, are aspects that will need to be made prior to surgery. During the procedure, an incision is created and then the chosen implant will be slipped into its position. There are a couple of methods that may be applied for implant placement. These include either submuscular placement (under the pec muscle) or submammary/subglandular placement (over the pec muscle). Where to place the implant is based on numerous factors, including the size and type of implant, plus the opinion of Dr. Sosa. Regardless of the incision type, scarring is usually rare. Implant placement is determined based on your body type, implant size, and lifestyle.
How long is recovery after BREAST AUGMENTATION?
Cosmetic breast augmentation is performed as an outpatient surgery using general anesthesia. After completing the incision, the breast implant will be placed through the incision and deposited into a surgically created pocket, and then fitted into its proper position. Following the placement of the implant, the incision is closed with sutures or surgical adhesives. All patients will be taken into a recovery area and observed before being released. You will be sent home wearing a medical sports bra to assist with swelling. Within a few days, the swelling will start to dissipate, and the breasts will begin to feel normal as they get used to their new position. The majority of patients can resume normal activities within several days; however, exercise should be avoided for about 6 – 8 weeks. This surgery produces beautiful outcomes that look and feel normal. In most cases, this treatment can be life-changing for many individuals, allowing them the chance to feel more confident.
Do I need a breast lift or augmentation?
Your plan might include breast augmentation, a breast lift, or both. Breast lift surgery removes loose skin and raises the breasts, while augmentation addresses the shape and size. During your consultation with Dr. Sosa, he will listen to your concerns and goals before discussing your best treatment options. A combination augmentation and lift are usually included in a mommy makeover to revitalize the breasts after pregnancy and breastfeeding.
Can I breastfeed with implants?
If you might want to breastfeed after augmentation surgery, please discuss it with Dr. Sosa during your consultation. It's usually possible to breastfeed after implants with the right placement and technique. Pregnancy and breastfeeding can affect your results, so waiting until your family is complete to get breast augmentation is better.
Can I have my implants removed?
You may decide that you would like to replace or remove your implants. If this happens, Dr. Sosa offers breast revision surgery. In revision surgery, your old implants will be either replaced with new implants or simply removed. If you want your implants removed, you may need to have excess skin removed since larger implants may stretch your skin. For any concerns or questions after your breast augmentation surgery, schedule a consultation at Bloomfield Plastic Surgery to discuss your options.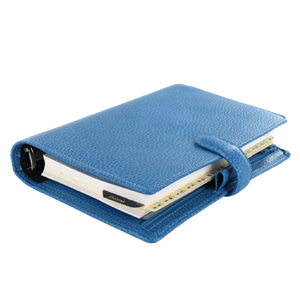 Cosmetic breast surgery is popular for many reasons. It is FDA approved for safety and effectiveness and produces gorgeous outcomes. With an abundance of enhancement options, you can attain the appearance you have always dreamed of. Bloomfield Plastic Surgery is proud to provide this proven treatment, and we invite you to learn more. Contact Bloomfield Plastic Surgery in West Bloomfield, MI to schedule your first office visit with board-certified plastic surgeon Dr. Julio Sosa.
Related Procedures
Related Posts