Are you discouraged by the lack of results you are noticing following a rigorous workout routine and a clean diet? Do you wish for a more tone, chiseled physique but struggle to attain it without assistance? You are not alone. EMSCULPT was designed for people just like you – those who try their hardest to live a healthy lifestyle but still struggle to reach their aesthetic goals. EMSCULPT is a brand new, highly popular HIFEM (high-intensity focused electromagnetic) technology that effectively improves muscle tone while burning fat for a more toned abdomen and/or buttocks. EMSCULPT works by contracting your muscles at the cellular level, building brand new fibers and creating new healthy protein strands. Treatment areas appear firmer, more youthful and toned without surgery or additional hours spent in the gym. To learn more about EMSCULPT and how it is changing the lives of West Bloomfield, MI patients, schedule a consultation with board-certified plastic surgeon Dr. Julio Sosa at Bloomfield Plastic Surgery.
EMSCULPT® Reviews
"The care, professionalism and knowledge base of this office is OUTSTANDING! I have always been an active person, but continue to have some problem areas regardless of diet/exercise. With my wedding coming up, I talked with Dr. Sosa about some non surgical approaches. We are only 2 months out, so I didn't want to have to worry about recovery time. Dr. Sosa suggested EMsculpt, a non surgical intervention to tone my abdomen as well as reduce fat. He answered all my questions and addressed all my concerns. After 4 session I am very please with my results! There was no pain (minimal workout type soreness) and no recovery time! I would recommend both Dr.Sosa and EMsculpt and will be returning to this practice in the future."
- K.I. /
Facebook /
Sep 23, 2019
"Had an excellent experience with Dr. Sosa and his office staff. My procedure went very well and I highly recommend him to friends and family. I am also planning on doing EMSCULPT in the near future and there is nowhere else I would trust with my care."
- Anonymous /
RateMDs /
Sep 23, 2019
Previous
Next
Adult men and women who live a fit and active lifestyle but struggle to contour their bodies naturally may be ideal candidates for EMSCULPT. Since it is a nonsurgical procedure, EMSCULPT poses far fewer risks than many alternative options. If you desire to improve the tone and appearance of your abdomen or buttocks, schedule a consultation with Dr. Sosa to learn if you qualify for this cutting-edge procedure. Dr. Sosa will ask about your lifestyle, discuss your medical history, and assess your aesthetic goals before creating a treatment plan that he feels will help you attain the look you hope for.
Following your consultation, your EMSCULPT treatment will be scheduled. In some cases, we may be able to perform the procedure the same day as your consultation. Your treatment will take place in our minor procedures room where you will lie down comfortably on your back or front with the EMSCULPT device applied to your treatment area. Each region takes about 30 minutes to treat with EMSCULPT. During the treatment, you will feel vibrations and muscle contractions, similar to a rigorous workout. These sensations are a sign that the treatment is working! As your EMSCULPT session takes place, our team will monitor your progress and make sure you remain comfortable.
As soon as your procedure has concluded, you are free to return to your daily activities. EMSCULPT is noninvasive and does not typically produce side effects. When side effects are present, they are mild and may include soreness or tenderness. Dr. Sosa will discuss when you should schedule your next session. Many patients notice exciting and encouraging results following their very first EMSCULPT treatment. However, those who enjoy the most dramatic improvements undergo 4 – 8 EMSCULPT treatments scheduled about 2 – 3 days apart.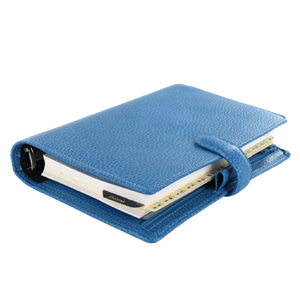 Bloomfield Plastic Surgery is proud to continuously offer the most exciting and effective cosmetic procedures available to the aesthetic industry. We are committed to providing comprehensive, cutting-edge solutions that truly help you achieve your goals. To learn more about EMSCULPT, complementary procedures, or other nonsurgical aesthetic options, schedule your visit with Dr. Julio Sosa at your earliest opportunity.
Related Post