what is the Mommy Makeover?
In West Bloomfield, MI, board-certified plastic surgeon Dr. Julio Sosa frequently consults with women who desire to get their pre-pregnancy body back. Even though childbirth is an exciting and amazing moment for a woman, it often will alter the size and shape of various body parts — and can leave one feeling frustrated. The great news is that it's possible to get a slimmer, smoother physique with the help of the mommy makeover procedure performed at Bloomfield Plastic Surgery. The mommy makeover procedure uses a blend of liposuction and skin removal to target the stomach and breasts, as well as other areas affected by pregnancy — essentially any area affected by pregnancy, weight fluctuations, or breastfeeding can be corrected.
what are the Benefits of a mommy makeover?
There are many reasons women choose to undergo a mommy makeover at Bloomfield Plastic Surgery in West Bloomfield, MI. Surgery can help you regain your pre-pregnancy body so you feel more confident and comfortable in your appearance. Clothing will fit better and you may find yourself feeling more attractive in your own skin. Additional benefits of body contouring procedures include:
Tighten loose, sagging skin
Lift, improve, and rejuvenate the breasts
Reduce stubborn fat
Improve stretch marks
A slimmer and more contoured tummy
Address multiple concerns at the same time
Reviews
"Cannot say enough about the care and expertise Dr. Sosa has demonstrated on initial and repeat visits."
- Anonymous /
RateMDs /
Sep 21, 2019
"Breast implant removal and lift - I highly recommend Dr. Sosa. I came from out of state on the referral from my sister. He explained the procedure I wanted in detail. The results were fantastic. Great doctor."
- Anonymous /
Vitals /
May 21, 2020
"I just finished surgery #2 with Dr Sosa for my breast reconstruction after breast cancer. I am very happy with my results. He was transparent with me with what to expect results wise, surgical recovery, and limitations. He spent a lot of time with my at my first appointment before surgery and answered all my questions. In the year following that he has been my doctor he has answered every question I've had. His bed side manner, work, and personality are all 5 stars in my book. Out of all the doctors on my medical team Dr Sosa is my favorite."
- Anonymous /
RateMDs /
Dec 01, 2019
"Absolutely amazing experience. Had a double mastectomy 15 years prior with latissimus dorsi flap on diseased breast due to previous radiation treatment. Outcome was two asymmetrical breasts and uneven nipples. Dr. Sosa was professional, kind and realistic about the potential outcome of the fix. I am absolutely so pleased with the results. He did everything he said he would do and met every expectation I had. I feel so much better about myself. Also, his entire staff was welcoming, accommodating and took the time with me. I never felt rushed or processed through. I will refer Dr. Sosa to everyone I know."
- L.T. /
Facebook /
Nov 26, 2019
"I've referred many people to Dr. Sosa-- even my wife. He listens, he is compassionate. Explains things well and does an excellent job-- without that part, I could not recommend him."
- J.W. /
Facebook /
Sep 11, 2019
Previous
Next
am i a candidate for a mommy makeover?
The right candidates for a mommy makeover procedure are those who have completed pregnancy and childbirth and have worked to attain a slimmer look through diet and exercise with little result. For so many new moms, surgery is necessary to regain their pre-pregnancy shape. If you have completed childbearing, but you are unhappy with the side effects left behind, such as sagging breasts, loose abdominal skin, or unwanted fat in the lower back, flanks, and buttocks, a mommy makeover procedure could be a great option for you. The goal of Dr. Sosa is to help you regain your pre-pregnancy figure so you can resume life without worry.
how does a mommy makeover work?
A mommy makeover is a custom treatment tailored for each patient by Dr. Sosa based on the specific body areas to be corrected. Many procedures can be applied together — the most common treatments are breast lift with or without implants, abdominoplasty, and liposuction. All of these procedures are performed using general anesthesia, taking 3 – 7 hours based upon the number of treatments.
how long is recovery after a mommy makeover?
After a recovery period in the hospital, you will start your recovery at home with rest and proper aftercare. The recovery process is generally a slow process. Standing upright will be hard the first couple of weeks, and a carefully followed, at-home treatment protocol will be required to ensure the incisions and sutures heal properly. The majority of women find the healing phase can take about six months. Even though the primary recovery could take months, most patients are able to get back to a normal routine within a couple of weeks. Working out should wait for approximately two months. In the end, this surgery at Bloomfield Plastic Surgery can make an incredible impact for women, allowing them to love the way they look and feel once again.
How much does a mommy makeover cost?
Mommy makeover costs can vary greatly depending on which procedures are part of your surgery. During your consultation, Dr. Sosa will create your treatment plan before he will be able to discuss possible costs. A mommy makeover is an investment in reclaiming your body after having children, so it is important to concentrate on getting the results you want instead of the cheapest surgeon. Bloomfield Plastic Surgery takes many payment options, and we give you information on finding low-interest medical financing — so your mommy makeover is easy to afford.
How do I decide what to include in my mommy makeover?
During your consultation with Dr. Sosa, he will listen to your needs and concerns before performing a physical examination. After this, he can give you suggestions on what to include in your treatment plan. Most women select a breast surgery (augmentation and/or a lift) together with a tummy tuck and liposuction.
What about nonsurgical treatments?
Pregnancy and childbirth can take a toll on your body, which is why nonsurgical procedures are usually not enough to get significant improvements. In your consultation, Dr. Sosa can explain both nonsurgical and surgical treatments. After listening to your needs and goals, he will tell you if treatments like nonsurgical fat reduction (including CoolSculpting®), laser vaginal rejuvenation (like ThermiVa®), or nonsurgical skin tightening (for example, Ultherapy® or Thermage®) can be considered.
Will I have scars?
While a mommy makeover gives you a rejuvenated figure, it does leave some scarring. Dr. Sosa will create clean incisions that are as small as possible. Most scars will be placed so they can be covered with swimsuits and underwear. As part of your recovery instructions, Dr. Sosa or a member of his team will give you tips on scar care — so your sutures heal properly.
What if I get pregnant again?
In a perfect world, you should wait to have a mommy makeover until your family is complete — so your results aren't compromised. Generally, any body part that has been lifted or tightened would be at risk for changing if you got pregnant again. Should you get pregnant after your mommy makeover, another surgery can be performed to refresh your results.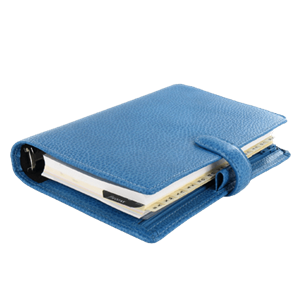 Reclaim Your pre-baby Figure
Instead of feeling upset with your body while trying to get rid of those final pounds, we invite you to phone Bloomfield Plastic Surgery in West Bloomfield, MI to learn more about the mommy makeover procedure. Deflated breasts, wrinkles, and other skin irregularities can be fixed with this effective surgery. While at your initial consult, board-certified plastic surgeon Dr. Julio Sosa will talk about your concerns and create a tailored surgical plan to correct each area. With the latest medical advancements and surgical experience, it is possible to regain the figure you desire.
Related Procedures
Related Posts