Losing weight is a great victory for any person, but women and men who reach their goal weight may need one more step to finish their body transformation. Depending on how long you carried the extra weight and how much weight you lost, excess skin may be a separate difficulty if the skin was not able to shrink to the new size and shape of your body. The thighs are especially an area of concern for most patients. Board-certified plastic surgeon Dr. Julio Sosa in West Bloomfield, MI offers thigh lift surgery (also known as thighplasty) at Bloomfield Plastic Surgery, which removes extra skin on the outer and inner thighs to produce a more contoured, tighter appearance. Thigh lift surgery has risen in popularity because it offers natural results for patients fighting sagging skin on the thighs.
What Are The Benefits Of A Thigh Lift?
A personalized thigh lift in West Bloomfield, MI at Bloomfield Plastic Surgery offers excellent functional and aesthetic benefits to help you achieve a new look, including:
Removes excess sagging, loose skin
Reduces unwanted fat
Tightens and tones the thighs
Improves leg shape and contour
Enhances body proportions and symmetry
Lessens the appearance of cellulite
Diminishes stretch marks
Increases comfort by reducing chafing and rubbing
Boosts confidence and self-image
Creates dramatic, long-lasting results
Reviews
"Cannot say enough about the care and expertise Dr. Sosa has demonstrated on initial and repeat visits."
- Anonymous /
RateMDs /
Sep 21, 2019
"Breast implant removal and lift - I highly recommend Dr. Sosa. I came from out of state on the referral from my sister. He explained the procedure I wanted in detail. The results were fantastic. Great doctor."
- Anonymous /
Vitals /
May 21, 2020
"I just finished surgery #2 with Dr Sosa for my breast reconstruction after breast cancer. I am very happy with my results. He was transparent with me with what to expect results wise, surgical recovery, and limitations. He spent a lot of time with my at my first appointment before surgery and answered all my questions. In the year following that he has been my doctor he has answered every question I've had. His bed side manner, work, and personality are all 5 stars in my book. Out of all the doctors on my medical team Dr Sosa is my favorite."
- Anonymous /
RateMDs /
Dec 01, 2019
"Absolutely amazing experience. Had a double mastectomy 15 years prior with latissimus dorsi flap on diseased breast due to previous radiation treatment. Outcome was two asymmetrical breasts and uneven nipples. Dr. Sosa was professional, kind and realistic about the potential outcome of the fix. I am absolutely so pleased with the results. He did everything he said he would do and met every expectation I had. I feel so much better about myself. Also, his entire staff was welcoming, accommodating and took the time with me. I never felt rushed or processed through. I will refer Dr. Sosa to everyone I know."
- L.T. /
Facebook /
Nov 26, 2019
"I've referred many people to Dr. Sosa-- even my wife. He listens, he is compassionate. Explains things well and does an excellent job-- without that part, I could not recommend him."
- J.W. /
Facebook /
Sep 11, 2019
Previous
Next
am i a candidate for a thigh lift?
Thigh lift surgery is a skin removal and skin tightening procedure that corrects excess skin. A thigh lift is best as an after weight loss procedure. It is typically performed on patients who have lost at least 100 pounds. It is also popular in older people who are fighting sagging skin due to age, as well as with women whose body weight changed due to pregnancy. If you have wrinkly, hanging, or loose skin on the upper thighs (either the inner or outer thighs or both), a thigh lift may be a big help. Please keep in mind that if cellulite is your main issue, Dr. Sosa can suggest other procedures that may help improve the appearance of cellulite.
how does a thigh lift work?
During a thigh lift, general anesthesia is usually administered to the patient. An incision is made around the upper area of the thigh in the natural crease where the thigh and torso meet. This incision often runs down to the middle point of the thigh area. This allows enough room to use liposuction (if wanted) to remove isolated pockets of fat, as well as to excise all loose skin at the upper thigh. The remaining skin will be pulled upward so it is taut and safely secured with sutures. In certain cases, an incision may be necessary in the outer thigh area or underneath the buttocks, depending on the amount of tissue being removed. This surgery at Bloomfield Plastic Surgery reshapes the whole thigh area, leaving a shapelier, tighter, more contoured appearance.
how long is recovery after a thigh lift?
A thigh lift takes around 2 – 3 hours to complete. As soon as the surgery is over, you will be monitored and then sent home for recovery. There may be swelling, discomfort, and bruising during the first days of recovery. Within a few days, most patients are up slowly walking, which is important for better blood circulation and faster healing. The total recovery period typically takes about 6 – 8 weeks. At-home wound care instructions provided by Dr. Sosa will help the incision to heal so it is less visible. Even though there will be some scarring, the new shape and contour of your thighs may help you boost your confidence, and you can show off your legs with pride.
Is a thigh lift safe?
Thigh lift procedures are safe when performed by a qualified and experienced plastic surgeon like Dr. Sosa. The potential risks and complications associated with surgery can include bleeding, infection, and scarring. However, our team members take every precaution to minimize these risks and ensure outcomes that look and feel great.
How do you prepare for a thigh lift?
Bloomfield Plastic Surgery may recommend that patients avoid taking certain medications, such as blood thinners, prior to surgery. You will also need to arrange for someone to drive you home after the procedure. Our staff provides specific instructions on how to prepare for a thigh lift during a comprehensive consultation.
Will my thigh lift results look natural?
The results of your thigh lift should look natural once the recovery period is over. Our team in West Bloomfield, MI, uses the latest surgical techniques to limit trauma to the surrounding tissues and minimize the appearance of scars. As long as you have realistic expectations for your results, you should be thrilled with your new shape.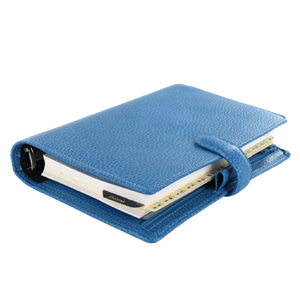 Get Tighter, Toned Thighs
If you have excess skin on your legs that may be causing you anxiety or embarrassment, we invite you to call Bloomfield Plastic Surgery in West Bloomfield, MI to learn more about surgical thigh lifts. It is common for patients to combine this procedure with other cosmetic procedures, especially procedures that treat the lower body, like a tummy tuck or a lower body lift, depending on your unique needs. Schedule your consultation with board-certified plastic surgeon Dr. Julio Sosa and get the toned appearance you desire.
Related Procedures
Related Posts