Even though you try to lose weight, you may still have pockets of fat that are keeping you from feeling confident in yourself. Bloomfield Plastic Surgery is proud to offer the latest techniques to safely rid fat from certain body parts. Lipo, or liposuction surgery, is a body reshaping procedure that reduces fat from the abdomen, hips, thighs, and buttocks to produce a trimmer appearance. This treatment at Bloomfield Plastic Surgery can be blended to treat several body parts. During your initial visit, board-certified plastic surgeon Dr. Julio Sosa will examine problematic areas and design a treatment plan so you can reach your personal goals. We want you to look and feel the best you can be.
What are the benefits of liposuction?
Here at Bloomfield Plastic Surgery, we offer liposuction so that our patients can benefit from a number of factors with this procedure, including:
Elimination of stubborn pockets of fat and loose skin
Minimally-invasive, customizable treatment
Permanent elimination of unwanted and harmful fat cells
Long-term health solutions for weight-related concerns
Reviews
"Cannot say enough about the care and expertise Dr. Sosa has demonstrated on initial and repeat visits."
- Anonymous /
RateMDs /
Sep 21, 2019
"Breast implant removal and lift - I highly recommend Dr. Sosa. I came from out of state on the referral from my sister. He explained the procedure I wanted in detail. The results were fantastic. Great doctor."
- Anonymous /
Vitals /
May 21, 2020
"I just finished surgery #2 with Dr Sosa for my breast reconstruction after breast cancer. I am very happy with my results. He was transparent with me with what to expect results wise, surgical recovery, and limitations. He spent a lot of time with my at my first appointment before surgery and answered all my questions. In the year following that he has been my doctor he has answered every question I've had. His bed side manner, work, and personality are all 5 stars in my book. Out of all the doctors on my medical team Dr Sosa is my favorite."
- Anonymous /
RateMDs /
Dec 01, 2019
"Absolutely amazing experience. Had a double mastectomy 15 years prior with latissimus dorsi flap on diseased breast due to previous radiation treatment. Outcome was two asymmetrical breasts and uneven nipples. Dr. Sosa was professional, kind and realistic about the potential outcome of the fix. I am absolutely so pleased with the results. He did everything he said he would do and met every expectation I had. I feel so much better about myself. Also, his entire staff was welcoming, accommodating and took the time with me. I never felt rushed or processed through. I will refer Dr. Sosa to everyone I know."
- L.T. /
Facebook /
Nov 26, 2019
"I've referred many people to Dr. Sosa-- even my wife. He listens, he is compassionate. Explains things well and does an excellent job-- without that part, I could not recommend him."
- J.W. /
Facebook /
Sep 11, 2019
Previous
Next
am i a candidate for liposuction?
Liposuction is a good procedure for both women and men who are at a healthy weight but have pesky areas of fat that have been hard to lose with exercise and diet. Those contemplating liposuction should have skin that is taut because liposuction does not address loose or sagging skin. It is also important to realize that liposuction is not an answer to losing weight. Women having liposuction should be past pregnancies as this could compromise the results. During your initial consultation, Dr. Sosa will discuss realistic expectations.
how is liposuction performed?
Surgical liposuction is performed as an outpatient procedure with the patient under general anesthesia. A very small incision is made in the skin and a cannula will be placed. The cannula is a tube that helps loosen the fat as it is being removed. Once the fat deposits have been suctioned out, Dr. Sosa will close the incision. Depending on the number of areas receiving treatment, your surgery could last 1 – 3 hours. In the dedicated recovery area, your post-op team will help manage any pain and care for your incisions until your discharge.
What Should I Expect After Liposuction Surgery?
After liposuction surgery, you may need to recover at home for 1 – 3 weeks, depending on the number of areas treated and the size(s) of the treatment area. It is normal to see swelling and bruising for 1 – 2 weeks, and you can typically have your sutures removed in 7 – 10 days. The most important aftercare instruction following lipo surgery is to allow your body time to heal and recover. When you are ready to return to work after your procedure, you may need to remember to go slow. To build up your strength, stick to short walks and light workouts as advised by Dr. Sosa. You may see some changes after six weeks, but it usually takes 6 – 10 months before your new body shape and contour are attained.
How much does liposuction cost?
Your cost for liposuction varies depending on the technique selected and the number of areas being addressed. During your consultation, Dr. Sosa will create your custom treatment plan based on your needs and goals. He will also consider your budget. When your plan is developed, estimated costs can be discussed. To help make your cosmetic surgery easy to afford, Bloomfield Plastic Surgery takes many payment options, and we will help you find low-interest financing.
What about nonsurgical liposuction?
Thanks to modern advancements, there are nonsurgical options to reduce body fat, for example, EMSCULPT®. While nonsurgical treatments can help reduce mild to moderate fat pockets, liposuction is still best for most people. Liposuction surgery produces more consistent and dramatic results. Talk to Dr. Sosa about nonsurgical options in your consultation. He can explain the benefits and drawbacks of all your options and help you choose which is best for you.
Will I have scars?
Since liposuction is a surgical procedure, incisions will need to be made and sutured. These will create scars; however, Dr. Sosa does his best to reduce their appearance. This starts with making small, thin incisions in the natural folds of your body or less visible areas. After your surgery, Dr. Sosa or a member of his team will teach you how to care for your stitches — so they heal flat and fade.
Will my results last?
Before liposuction, it is important to be prepared to maintain your results. While liposuction reduces the number of fat cells in your body, you can still lose and gain weight. Dr. Sosa recommends that you be at or near your ideal weight prior to liposuction. Afterward, it's best to stay within 5 – 10 pounds of your post-surgical weight. Getting pregnant after liposuction will also impact your results; however, another surgery or mommy makeover may be done to refresh your body.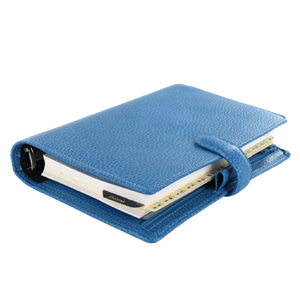 get a slimmer, toned look
Liposuction at Bloomfield Plastic Surgery offers patients the opportunity to have unwanted fat diminished almost immediately. Without liposuction, it can be seemingly impossible to attain the slimming results you want. We offer various choices for liposuction treatment based on your personal concerns. We invite you to contact our practice in West Bloomfield, MI and schedule your private consultation with board-certified plastic surgeon Dr. Julio Sosa.
Related Procedures
Related Posts