As a common skin blemish, scars can be located anywhere on the face and body. In some cases, a scar is a reminder of a wound that once existed or another condition that caused a disruption to the skin's surface. While most scars are not a problem, some scars are unappealing and unsightly. They can be too big or too wide, bumpy, dark, raised, or recessed. Depending on where the scar is located and its condition, scar revision surgery may be needed to improve its appearance. Board-certified plastic surgeon Dr. Julio Sosa in West Bloomfield, MI offers scar revision surgery at Bloomfield Plastic Surgery. This is an aesthetic treatment that aims to reduce the size and improve the appearance of your unwanted scar.
There are several types of scars. The type you have can dictate the best technique to address it. The most common scars Dr. Sosa treats are:
Superficial Scars
These are the subtlest type of scars. They do not cause any issue other than an unsightly appearance.
Keloid Scars
These scars are bigger in size and can be sometimes painful. The skin around the scar tends to be discolored and grows beyond the edges of where the wound once existed.
Hypertrophic Scars
This type of scar can also be big. They may be thicker and get larger over time; however, they do not usually grow beyond the wound site.
Contracture Scars
This type of scar is considered more complex as it forms over a larger area of skin. A burn is an example of this type of scar. Many times, a contracture scar feels taut and also limits movement in some patients.
Reviews
"Cannot say enough about the care and expertise Dr. Sosa has demonstrated on initial and repeat visits."
- Anonymous /
RateMDs /
Sep 21, 2019
"Breast implant removal and lift - I highly recommend Dr. Sosa. I came from out of state on the referral from my sister. He explained the procedure I wanted in detail. The results were fantastic. Great doctor."
- Anonymous /
Vitals /
May 21, 2020
"I just finished surgery #2 with Dr Sosa for my breast reconstruction after breast cancer. I am very happy with my results. He was transparent with me with what to expect results wise, surgical recovery, and limitations. He spent a lot of time with my at my first appointment before surgery and answered all my questions. In the year following that he has been my doctor he has answered every question I've had. His bed side manner, work, and personality are all 5 stars in my book. Out of all the doctors on my medical team Dr Sosa is my favorite."
- Anonymous /
RateMDs /
Dec 01, 2019
"Absolutely amazing experience. Had a double mastectomy 15 years prior with latissimus dorsi flap on diseased breast due to previous radiation treatment. Outcome was two asymmetrical breasts and uneven nipples. Dr. Sosa was professional, kind and realistic about the potential outcome of the fix. I am absolutely so pleased with the results. He did everything he said he would do and met every expectation I had. I feel so much better about myself. Also, his entire staff was welcoming, accommodating and took the time with me. I never felt rushed or processed through. I will refer Dr. Sosa to everyone I know."
- L.T. /
Facebook /
Nov 26, 2019
"I've referred many people to Dr. Sosa-- even my wife. He listens, he is compassionate. Explains things well and does an excellent job-- without that part, I could not recommend him."
- J.W. /
Facebook /
Sep 11, 2019
Previous
Next
Anyone who has a scar that is bothersome, unsightly, or causes embarrassment and insecurity may want to learn more about scar revision treatment. It is important for potential patients at Bloomfield Plastic Surgery who get this procedure to know that while this treatment is meant to improve the appearance of the scar and reduce its size, it will not make it totally disappear. The type of treatment chosen will be dependent on where your scar is located, the type of scar it is, and the size, shape, and depth.
Surgery to revise scars is often completed in Bloomfield Plastic Surgery. Dr. Sosa will use a local anesthetic or sedation, depending on the circumstances of the treatment. For thick or bumpy scars, a shave excision can be used to level and even out the scar. Scars that are larger and raised may be reduced in size using an elliptical incision, which removes the scar and some of the tissue and skin around it. The skin is then sutured with a new clean line. For scars that were created by poor closure, this can cause a significant improvement. Large scars or contracture scars sometimes will need a skin graft or tissue expansion so that the old scar can be excised, allowing healthy skin to be sutured together. In some cases, it isn't the size or shape of the scar that is the issue but instead, the color or texture. There are several advanced treatments with lasers that can reduce the color and visibility of a scar without surgery. Lastly, if you have a recessed scar or one that appears "pitted," Dr. Sosa may suggest a dermal filler product to create a more natural, even complexion.
After a scar revision surgery, wound care is the most important part of the recovery process. Dr. Sosa or a member of his staff will go over very specific instructions and tips to help you take care of your incision so that the new scar is smaller, lighter, and thinner. Please remember that the scar will not be entirely eliminated, but most scar revision procedures can create a softer, more natural appearance.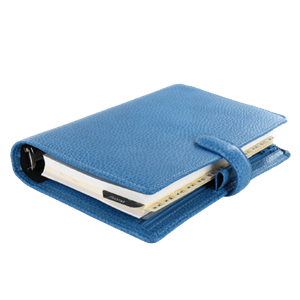 Improve Your Scar's Appearance
If you have an unwanted scar that bothers you, Bloomfield Plastic Surgery offers several treatments to make it less visible. After assessing the size, shape, depth, and type of scar you have, a revision plan will be created to help decrease its appearance. Using surgical and nonsurgical treatments, board-certified plastic surgeon Dr. Julio Sosa will reshape the scar area and skin around it for a more normal and natural appearance. We invite you to call Bloomfield Plastic Surgery in West Bloomfield, MI to schedule your scar assessment and consultation.
Related Procedures