Blemishes and damage can build up on the surface of the skin, resulting in a dull complexion with fine lines, spots, and scars. At Bloomfield Plastic Surgery, dermabrasion treatments polish off the dead and damaged skin cells from the upper layers of your face, revealing a more youthful appearance with clearer, even skin that feels soft and smooth. Board-certified plastic surgeon Dr. Julio Sosa in West Bloomfield, MI suggests dermabrasion if you are looking for a fast, effective nonsurgical procedure that addresses signs of aging and boosts the health of your skin. Designed to smooth the tone and texture of your skin, a dermabrasion treatment might be a good option to refresh your appearance if you are not ready for a facelift. To learn more about dermabrasion treatments, contact Bloomfield Plastic Surgery to schedule a consultation.
Reviews
"Cannot say enough about the care and expertise Dr. Sosa has demonstrated on initial and repeat visits."
- Anonymous /
RateMDs /
Sep 21, 2019
"Breast implant removal and lift - I highly recommend Dr. Sosa. I came from out of state on the referral from my sister. He explained the procedure I wanted in detail. The results were fantastic. Great doctor."
- Anonymous /
Vitals /
May 21, 2020
"I just finished surgery #2 with Dr Sosa for my breast reconstruction after breast cancer. I am very happy with my results. He was transparent with me with what to expect results wise, surgical recovery, and limitations. He spent a lot of time with my at my first appointment before surgery and answered all my questions. In the year following that he has been my doctor he has answered every question I've had. His bed side manner, work, and personality are all 5 stars in my book. Out of all the doctors on my medical team Dr Sosa is my favorite."
- Anonymous /
RateMDs /
Dec 01, 2019
"Absolutely amazing experience. Had a double mastectomy 15 years prior with latissimus dorsi flap on diseased breast due to previous radiation treatment. Outcome was two asymmetrical breasts and uneven nipples. Dr. Sosa was professional, kind and realistic about the potential outcome of the fix. I am absolutely so pleased with the results. He did everything he said he would do and met every expectation I had. I feel so much better about myself. Also, his entire staff was welcoming, accommodating and took the time with me. I never felt rushed or processed through. I will refer Dr. Sosa to everyone I know."
- L.T. /
Facebook /
Nov 26, 2019
"I've referred many people to Dr. Sosa-- even my wife. He listens, he is compassionate. Explains things well and does an excellent job-- without that part, I could not recommend him."
- J.W. /
Facebook /
Sep 11, 2019
Previous
Next
Dermabrasion treatments are a great choice for women and men of any age who want healthier, clearer skin. Dermabrasion can help correct the appearance of fine lines, small facial scars, spots, and blotches on your face. Since dermabrasion eliminates the outer, damaged skin layers, your skin will feel smoother while also looking brighter and more even. Most patients find that after dermabrasion, home skin products absorb more quickly and work more effectively. If you have sensitive skin, skin allergies, or chronic cold sores and fever blisters, this procedure may not be recommended. It is also important to note that dermabrasion shouldn't be performed if you have current acne or other skin outbreak to avoid infections. A dermabrasion treatment can be performed on a small area or the whole face, as well as the chest, hands, and neck. Dermabrasion can also be performed along with another procedure offered at Bloomfield Plastic Surgery, like an injectable wrinkle treatment, for more dramatic improvements.
After a consultation, dermabrasion treatments will be performed in one of our procedure rooms. You will be able to relax as your skin is cleansed and prepped before the treatment begins. Local anesthesia may be used to numb the skin before the treatment so you will feel more comfortable during the process. Dermabrasion is performed with a tool that applies a spinning, roughly textured surface over the skin to effectively remove the upper layers of skin. You can leave immediately after the treatment to continue your regular schedule.
After a dermabrasion treatment, your skin can be red, irritated, and swollen like a mild sunburn, but this can usually be alleviated with ointments and over-the-counter pain medications as you heal over 7 – 10 days. You need to minimize exposure to the sun and frequently apply UV protection since the new layers of skin that are exposed by the treatment will be extra sensitive. Most patients have visibly clearer skin that is smoother — this will only improve as the skin heals. To maintain your results, talk to Dr. Sosa about how often you should have dermabrasion or other skin treatments based on your cosmetic goals.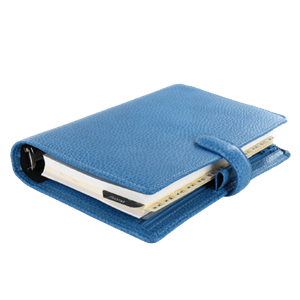 Bloomfield Plastic Surgery wants to enhance your natural beauty to boost your self-confidence. Nonsurgical dermabrasion treatments can reveal a smoother complexion with fewer lines, scars, spots, wrinkles, and other signs of aging. At a consultation with board-certified plastic surgeon Dr. Julio Sosa, you can expect to receive a thorough explanation of the process for dermabrasion, as well as a physical examination of your skin to help create your custom treatment. To get clearer, healthier skin, contact our office in West Bloomfield, MI to hear more about dermabrasion and schedule your appointment.