Hollow or sunken cheeks can make you appear much older than you actually are, and no one wants to be mistaken for being older than their real age. At Bloomfield Plastic Surgery, board-certified plastic surgeon Dr. Julio Sosa offers cheek augmentation to restore a youthful contour and provide a healthier lift. At your consultation, Dr. Sosa can go over your procedure options in greater detail and determine which will better fit your concerns. Contact our West Bloomfield, MI office to schedule a consultation and learn how cheek augmentation can help you get a younger, fuller-looking face.
Reviews
"Cannot say enough about the care and expertise Dr. Sosa has demonstrated on initial and repeat visits."
- Anonymous /
RateMDs /
Sep 21, 2019
"Breast implant removal and lift - I highly recommend Dr. Sosa. I came from out of state on the referral from my sister. He explained the procedure I wanted in detail. The results were fantastic. Great doctor."
- Anonymous /
Vitals /
May 21, 2020
"I just finished surgery #2 with Dr Sosa for my breast reconstruction after breast cancer. I am very happy with my results. He was transparent with me with what to expect results wise, surgical recovery, and limitations. He spent a lot of time with my at my first appointment before surgery and answered all my questions. In the year following that he has been my doctor he has answered every question I've had. His bed side manner, work, and personality are all 5 stars in my book. Out of all the doctors on my medical team Dr Sosa is my favorite."
- Anonymous /
RateMDs /
Dec 01, 2019
"Absolutely amazing experience. Had a double mastectomy 15 years prior with latissimus dorsi flap on diseased breast due to previous radiation treatment. Outcome was two asymmetrical breasts and uneven nipples. Dr. Sosa was professional, kind and realistic about the potential outcome of the fix. I am absolutely so pleased with the results. He did everything he said he would do and met every expectation I had. I feel so much better about myself. Also, his entire staff was welcoming, accommodating and took the time with me. I never felt rushed or processed through. I will refer Dr. Sosa to everyone I know."
- L.T. /
Facebook /
Nov 26, 2019
"I've referred many people to Dr. Sosa-- even my wife. He listens, he is compassionate. Explains things well and does an excellent job-- without that part, I could not recommend him."
- J.W. /
Facebook /
Sep 11, 2019
Previous
Next
Ideal candidates for cheek augmentation are women and men who:
Desire more volume in their cheeks
Have age-related volume loss in their cheeks
Have naturally flat or hollow cheeks
Have lost a lot of weight, causing deflated cheeks
Have asymmetry in their cheeks caused by genetics, a health condition, or a trauma
Are in good overall health
Injectable fillers may be a good option for patients who want to avoid the time and expense of cheek implant surgery. Since injectable fillers are temporary, it can also help patients get a better idea of the amount of volume and lift they want before getting surgical cheek augmentation. Cheek implants are better for those who want a longer-lasting solution and can spend time recovering after surgery.
Prior to your treatment, Dr. Sosa will perform a detailed examination to develop a personalized treatment plan that is ideal for your unique needs and goals. During your initial consultation, you will choose your treatment: cheek implants or dermal fillers.
Dermal fillers can be done in our West Bloomfield, MI office as an outpatient procedure in around 20 – 30 minutes. For the procedure, the points of injection will be marked along the hollows of the cheeks. Then, the fillers will be injected into the mid-face and massaged to create an even fullness. You will be able to leave right after the procedure and continue your daily activities.
Surgical cheek augmentation is an outpatient procedure that is performed in an accredited facility since patients are usually put under with general anesthesia. Once you are prepped, small incisions will be created inside the upper gums so a pocket can be made over the cheekbone. Then, the implants will be securely placed and the incisions will be stitched. Cheek augmentation surgery usually takes about an hour, and you will be released to a friend or family member to recover at home.
With cheek augmentation surgery, you may experience bruising, tightness, and swelling for about 1 – 2 weeks following your procedure. Vigorous activity that will strain your facial muscles (like weight training) should be avoided for at least 7 – 10 days. Optimal healing typically occurs after about two months, but the results last a long time.
After injections of dermal fillers, the treated areas may feel tender or sore with minor swelling for about 3 – 5 days. Cold packs and over-the-counter pain relievers can be used to minimize discomfort. Optimal results are generally seen in 10 – 14 days. Maintenance injections will be necessary because fillers are a temporary solution.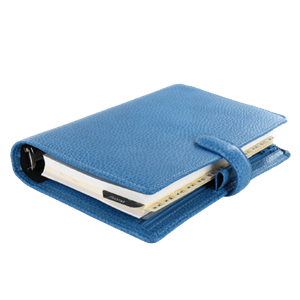 Get Full, Beautiful Cheeks
Do you have naturally hollow or flat cheeks? Or have your cheeks lost their youthful volume after significant weight loss or age? Contact our West Bloomfield, MI office to schedule a consultation with board-certified plastic surgeon Dr. Julio Sosa and hear about your best option to enhance the shape of your cheeks. Whether you decide on surgical or nonsurgical, you can rejuvenate your whole face with cheek augmentation at Bloomfield Plastic Surgery.
Related Procedures